In a recent parliamentary briefing, the South African Football Association (SAFA) revealed its ambitious plans and goals for Vision 2030. SAFA aims to elevate South African football to new heights by focusing on global competitiveness and raising standards at both the national and club levels. The comprehensive strategy includes various initiatives, such as structural improvements, enhanced working conditions, and increased investment in football development.
Aligned with FIFA's 11 key goals, SAFA's strategic plans emphasize the establishment of a world-class administration. To drive progress and ensure efficient operations, key appointments have been identified for positions such as the Head of Women's Football, Head of Commercial Affairs, Head of Referees, and Safeguarding Officer.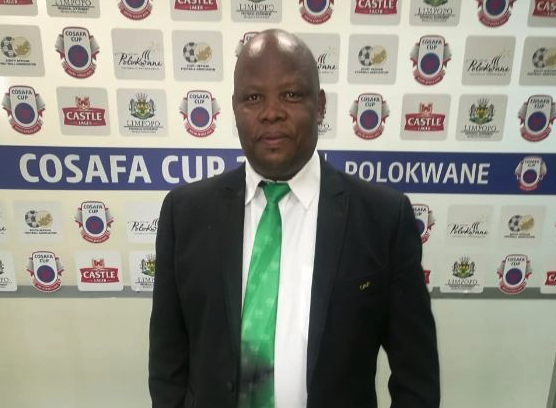 An essential aspect of SAFA's strategy is strengthening domestic football. The organization is dedicated to organizing efficient and regular domestic competitions across different leagues, including the ABC Motsepe League, Hollywoodbets Super League, Sasol League, Kay Motsepe League, National Schools' League, and regional leagues for men and women. SAFA also intends to introduce the SAFA FA Cup Women's Knockout and revive international competitions such as the Four Nations, Nelson Mandela Challenge, and Winnie Mandela International Challenge. Furthermore, SAFA has proposed the implementation of the virtual assistant referee (VAR) system in the Premier Soccer League to enhance the quality of the game through technology. Mr Moremi Klip, Competitions Manager, SAFA, mentioned that the PSL was considering increasing the number of teams from 16 to 18, increasing the pool of players available for Bafana Bafana selection.
Recognizing the societal impact of football, SAFA aims to improve the performance of all nine national teams in competitions organized by COSAFA, CAF, and FIFA. The targets include achieving top-two rankings in COSAFA, top-10 rankings in CAF, and top-50 rankings in FIFA. SAFA also prioritizes raising the ranking of both men's and women's clubs to the top 10 in Africa.
SAFA has set its sights on hosting the prestigious 2027 FIFA Women's World Cup, with the aim of showcasing South Africa's experience and infrastructure as a potential host nation. However, there is a cause for concern as it was revealed that SAFA has not submitted their Eminent Persons Groups data sheets for the 2020/21 and 2021/22 cycles. These data sheets are required of all sporting federations In South Africa as they are the basis upon which each federation is measured in terms of transformation as per their memorandum of understanding with the Department of Sport, Arts and Culture (DSAC). A lack of compliance by federations results in non-compliance penalties which for SAFA, include withholding of funding and the DSAC has indicated they will not support SAFA in their bid to host the tournament.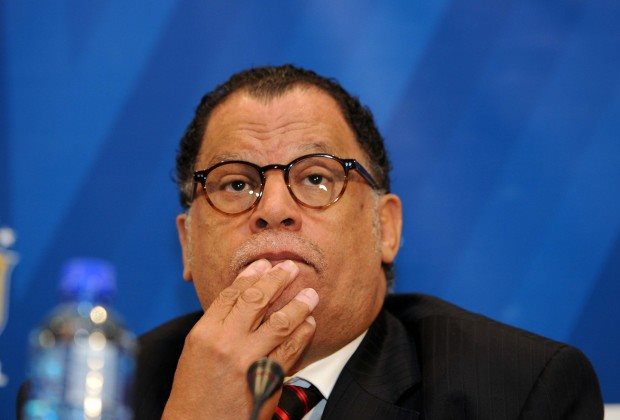 Empowering women in football is a significant focus for SAFA. The organization plans to double the number of registered women players by 2030 and appoint female coaches for all national women's teams. SAFA also aims to increase the representation of women in coaching, refereeing, technical officiating, and administration roles.
SAFA's commitment to football development extends to grassroots initiatives, such as the Football for Schools (F4S) program. This program promotes education, development, and empowerment among boys and girls nationwide, with support from the government and FIFA. Efforts are also underway to enhance coaching education and talent identification, including streamlining coaching licenses and increasing the number of female coaches.
Recognizing the importance of high-performance centers and technical facilities, SAFA is investing in these areas. Challenges, such as the need to address Wi-Fi standards and improve field maintenance, remain to be addressed. Exploring the possibility of utilizing funding from FIFA is being considered as a potential solution.
In conclusion, SAFA's Vision 2030 provides a strategic roadmap for South African football, encompassing various aspects of the game's development. With a focus on global competitiveness, domestic enhancements, empowering women, and investing in facilities and technical centers, SAFA aims to bring about a new era of excellence in South African football. It remains to be seen whether there will be support