PUMA has been making significant strides in its efforts to become a prominent technical supplier in the sports industry. Their ongoing partnership with LALIGA, which commenced in the 19/20 season when PUMA took on the role of the official ball supplier for LALIGA EA SPORTS and LALIGA HYPERMOTION, is set to continue from the 24/25 season.
This renewed agreement reflects not only PUMA's continued commitment but also highlights the common ground shared between PUMA and LALIGA regarding a lifestyle-oriented approach, innovation, and the transformative influence of sports, particularly within the sphere of football. The partnership is underscored by values such as teamwork, hard work, determination, and respect, which are embedded not just in rhetoric but in the concrete actions and initiatives undertaken by LALIGA and PUMA on a global scale.
This partnership extends its influence beyond the playing field, reaching into significant areas such as youth development through LALIGA ACADEMY and social initiatives, notably LALIGA Genuine. The impact of this collaboration goes beyond Spain; it's a global commitment to transform the sports industry.
"At LALIGA we are very satisfied with the expansion of our partnership with PUMA, they are a strategic partner that we are collaborating with us not only on the growth of our competition, but also for the development of our brand and our evolution. We share long-term goals with PUMA as well as a way of understanding the sports industry that allows us to find very beneficial synergies, both for us and for all LALIGA fans", stated Óscar Mayo, Executive General Director of LALIGA.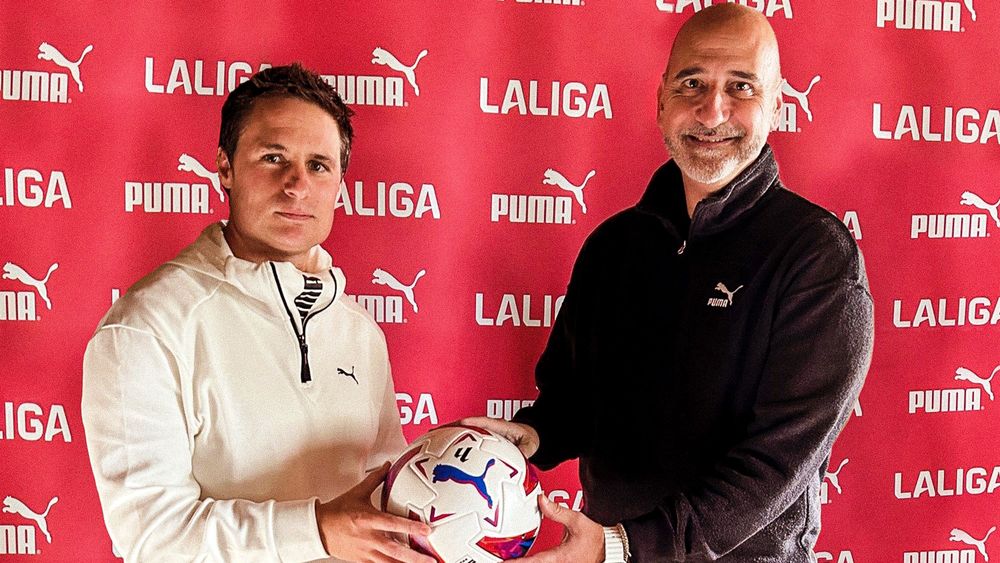 Javier Ortega, General Manager Europe for PUMA commented "We are delighted to continue our partnership with LALIGA, a collaboration that allows us to encourage the sporting spirit and passion for football all around the world. With LALIGA, we have reached great goals, and the renewal of this agreement is testimony to our long-term commitment to innovation as a development context. We are sure that this association will allow us to continue innovating in many areas, from sports technology and research to product design. We look forward to continuing building and to explore new and exciting opportunities in the world of national and international football together."
PUMA's ambition to establish itself as a key technical partner extends beyond LALIGA. Just a month ago, they announced their partnership with the Confédération Africaine de Football ("CAF"), making PUMA the official technical partner for multiple CAF events, including the TotalEnergies CAF Africa Cup of Nations Côte d'Ivoire 2023.

In another noteworthy development, PUMA is poised to enter the Premier League arena. After a 25-year partnership with Nike, the Premier League is preparing for a transition. The Athletic reported that PUMA is set to take over as the official match ball supplier when the current Nike deal concludes in 2025. The report mentioned that negotiations with Nike failed to reach a positive conclusion, prompting the Premier League to reach an agreement with the German firm PUMA to supply match balls for all its fixtures starting from the 2025-26 season.
These strategic moves are indicative of PUMA's growing presence and influence in the world of sports, marking a dynamic and pivotal period for the brand as they continue to establish themselves in the industry.