On Friday night, Teboho Motlanthe, the CEO of the South African Football Association (SAFA), submitted his letter of resignation to Danny Jordaan, the association's president. Motlanthe had been acting as CEO from June 2020 until January 2021, and then succeeded Gay Mokoena in the position. According to SABC Sport, who broke the story after Motlanthe made the decision to leave, his resignation letter cites interference in his day-to-day activities during his two-year tenure as chief executive.
Prior to his appointment as CEO, Motlanthe had been acting in the position for eight months. The letter, which was seen by the sports desk of a public broadcaster, reportedly contains allegations such as "The installation of cameras in Motlanthe's office and the CEO's refusal to grant access to the recordings. The SAFA's poor hiring procedures made Motlanthe feel like a "glorified clerk" who was not in command, and he was overruled on the selection of security companies for events but still expected to sign off. Motlanthe believed that his condition was getting worse. It has been revealed that the now-former SAFA CEO also received a mandate from the top to make personnel reductions, which was another factor in his decision to resign.
According to SABC Sport, the current workforce of the federation is estimated to be around 60 employees, including nine provincial secretaries responsible for overseeing the 52 regions across the country, as per the organogram. Recently, Teboho Motlanthe led the section 189 process, which led to the retrenchment of experienced administrators at SAFA amid the Covid-19 pandemic.
Sources close to Motlanthe have revealed that he was pushed to the brink when he was informed that he would have to reduce the staff by more than half, despite most departments already struggling with insufficient staff numbers. In a recent report by SABC Sport, Motlanthe had defended the decision to have only two people running the crucial competitions office. These impending retrenchments, if carried out, would be the third instance of downsizing at SAFA since President Danny Jordaan assumed office in 2013. Such a move could cripple the association, which is already facing several challenges.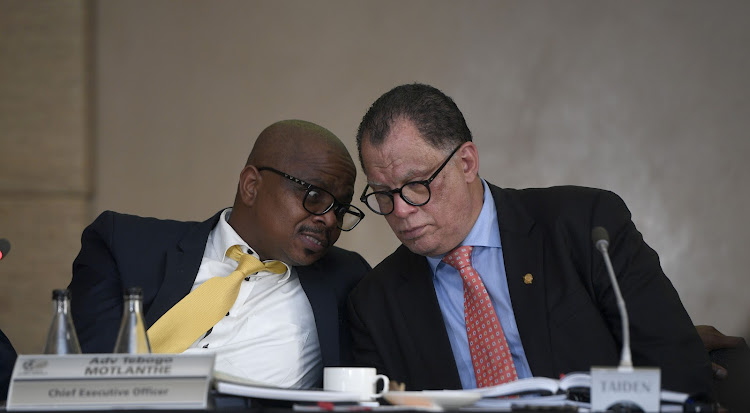 During its recent ordinary congress, the South African Football Association (SAFA) reported a minimal loss of R2.9m for 2022. According to SAFA CEO Tebogo Motlanthe, the organization plans to appoint permanent junior national team coaches and announce a new sponsorship for Bafana Bafana and the fourth division soon. Motlanthe explained, "The CFO [Gronie Hluyo] explained we have incurred a R2.9m loss. As a norm our finances will be published so if people have questions from those finances they can feel free to contact us." Sondlo Accountants, who deal with SAFA's books, said they found nothing wrong.
SAFA expects a financial boost with the announcement of a new sponsor for Bafana Bafana. South African Breweries' sponsorship of Bafana was reduced from a title sponsorship earlier this year. Motlanthe said, "The emphasis even from the NEC [national executive committee] is to come with new ways of generating income. The CFO has put [forward] many proposals and the NEC has put an ad hoc committee together to say, 'Make this into a concrete plan'. We will be announcing two key sponsors, one for Bafana and one for the regional leagues [fourth division]. But the mandate is to not only look at traditional sponsorships."