Football's world governing body, FIFA has launched a streaming service called FIFA+, a free, ad-funded platform launching today, Tuesday April 12.
Although the service is similar to Netflix, Prime Video and Disney+, users are being assured that it will be subscription-free in the short to medium term. Viewers will be able to watch live matches and original content with some of the biggest names in both the men's and women's games set to figure prominently.
Just like Netflix, Prime Video and Disney+, FIFA+ will be available on a mobile app, via a web browser or through an internet-connected TV device. It is free and no subscription is required, but it will have pre-roll and banner advertising to bring in revenue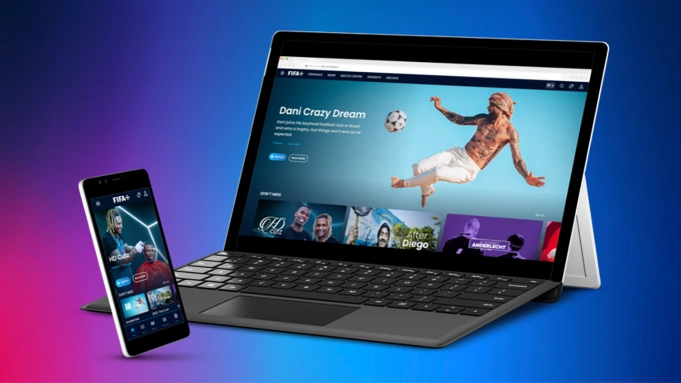 According to FIFA president Gianni Infantino, FIFA+ "underpins FIFA's core mission of expanding and developing football globally" and will "accelerate the democratization" of the sport. FIFA+ will initially start with five languages — English, German, French, Spanish and Portuguese with plans to add editions in Mandarin, Bahasa, Korean, Japanese, Italian.
At launch, FIFA+ will include around 3,000 clips taken from the FIFA archive, which FIFA's director of strategy and corporate development Charlotte Burr describes as a "deepest, richest" archives of the sport in existence, with every World Cup match ever filmed also available on the platform by the time the competition starts.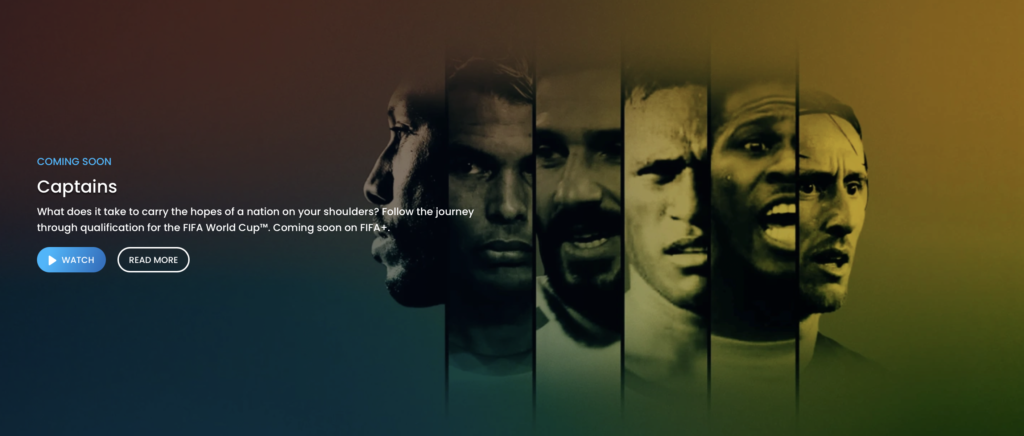 Upon launch, you will be able to watch:
Ronaldinho: The Happiest Man in the World
Captains: Season 1. It features Luka Modric (Croatia), Pierre-Emerick Aubameyang (Gabon), Brian Kaltak (Vanuatu), Andre Blake (Jamaica), Hassan Maatouk (Lebanon) and Thiago Silva (Brazil)
Croatia: Defining a Nation
HD Cutz – London barber Sheldon Edwards talks to Paul Pogba, Antonio Rudiger and Aaron Wan-Bissaka among others
Dani Crazy Dream – An intimate documentary about Dani Alves featuring his transfer to Barcelona and conversation with manager Xavi Hernandez
Golden Boot – A look at the greatest goalscorers in football history, including Wayne Rooney, Gary Lineker and Ronaldo Nazario
Icons – A look at the best players in the women's game with Wendie Renard, Lucy Bronze, Asisat Oshoala, Carli Lloyd and Sam Kerr involved
Academies – The best academies, with Anderlecht featured in episode 1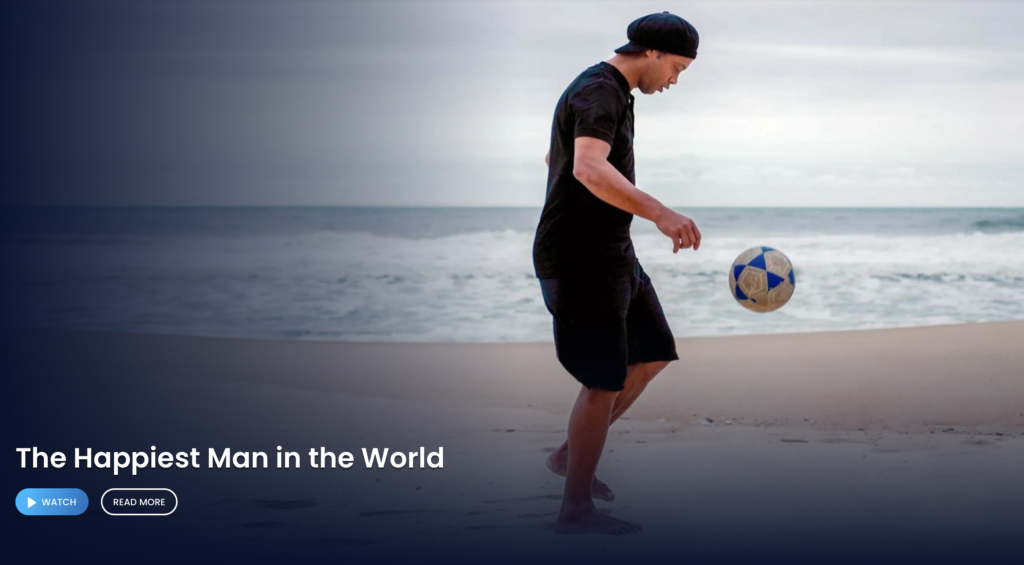 There will be around 40,000 matches a year streamed live, which equates to about 1,500 a month. It is hoped that by the time the World Cup rolls around at the end of 2022, that number will have risen to over 3,000 a month. It will feature men's, women's and youth team matches from across the world. The aim is to broadcast 11,000 women's matches in 65 competitions every year