MultiChoice and Comcast's NBCUniversal and Sky have announced a partnership to bring some of the world's best content and technology to streaming customers across MultiChoice's 50-market footprint in sub-Saharan Africa.
MultiChoice will relaunch Showmax, with the aim of creating the leading streaming service in Africa. The new Showmax group will be 70% owned by MultiChoice and 30% by NBCUniversal. Using Peacock's leading, globally-scaled technology, Showmax subscribers will have access to a premium content portfolio, including local and international programming, live English Premier League football, and third party content from HBO, Warner Brothers International, Sony, and others.
NBCUniversal and Sky will provide ongoing support through the licensing of both technology and content. In Nigeria, NBCUniversal will hold an indirect 23.7% stake in the local subsidiary. Further details about the new Showmax service, including launch date, content, and pricing, will be announced at a later date.
The terms of the agreement
MultiChoice has incorporated Earth UK Holdings Limited (EarthCo), a new company that has been registered in the UK, which will trade as Showmax.
MultiChoice will contribute its existing Showmax business for a 70% equity stake in EarthCo.
MultiChoice will also provide ongoing business support through its local market expertise, local content production capabilities, its portfolio of general entertainment and sports rights licenses and its back-office support functions.
Comcast, through its subsidiary NBCUniversal, will inject cash for a 30% equity stake in EarthCo.
Comcast will also provide ongoing support through the licensing of both its Peacock platform and content from NBCUniversal, Universal Pictures, Peacock and Sky.
EarthCo will hold a 100% interest in Showmax SA Pty Ltd ("SA Newco"), which will own all the Showmax rights, assets and liabilities in South Africa, a 79% stake in MSA Limited Nigeria (which will own the Nigerian rights, assets and liabilities, and will result in Comcast owning an indirect stake in MSA Limited Nigeria of 23.7% only) and the rest of the African operations. EarthCo will be supported at launch by MultiChoice's local pay-TV operations.
EarthCo will provide a streaming service on the African continent, powered by Peacock's leading, globally scaled technology and using the well-known Showmax brand.
Both MultiChoice and Comcast have committed to provide funding to EarthCo during its investment phase in proportion to their respective shareholdings.
EarthCo's board of directors will consist of three representatives from MultiChoice initially, with additional appointments to be made in due course.
The board will appoint an executive management team that will feature representatives from the existing Showmax structures, which will be infused with global talent in the coming months.
EarthCo's senior leadership team will be based out of the UK and its Dubai branch. Operational teams will be located in major markets (initially South Africa and Nigeria).
The agreement does not involve the broadband, wireless or cable video or any other of the businesses of either Comcast or Sky, nor the linear satellite, terrestrial and streaming video businesses of MultiChoice (apart from services support), all of which will continue to operate independently and at an arm's length.
"We launched Showmax as the first African streaming service in 2015 and are extremely proud of its success to date. This agreement represents a great opportunity for our Showmax team to scale even greater heights by working with a leading global player in Comcast and its subsidiaries," said Calvo Mawela, Chief Executive Officer of MultiChoice.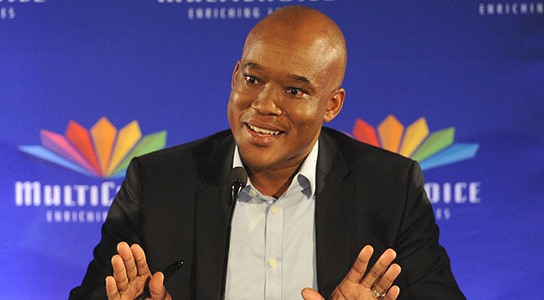 "The new business venture deepens an already strong relationship and builds on the Sky Glass technology partnership that we announced in September last year. We believe we are extremely well positioned to create a winning platform going forward." Dana Strong, Group Chief Executive Officer, Sky, commented, "This new collaboration in streaming and content with MultiChoice, NBCUniversal, and Sky takes our partnership to the next level in one of the world's most vibrant, fastest growing markets. Last year, we announced MultiChoice as a customer of the Sky Glass platform and now we are excited to help innovate its Showmax streaming service."
Matt Strauss, Chairman, Direct-to-Consumer & International, NBCUniversal, added, "This partnership is an incredible opportunity to further scale the global presence of Peacock's world-class streaming technology, as well as to introduce millions of new customers to extensive premium content from NBCUniversal and Sky's stellar entertainment brands."