Nielsen Sport SA, in partnership with Cash N Sport, recently released an interesting report into the South African sports betting industry. In this report we conduct a deep dive into the local sports betting industry that generates R10.6 billion in gross gaming revenue, accounting for 55% of the South African gambling market. The gambling and legal and illegal betting industry has been around for many years.
Only in the past couple of years have we seen a massive surge in the sports betting industry, overtaking the casino industry in terms of gross revenue.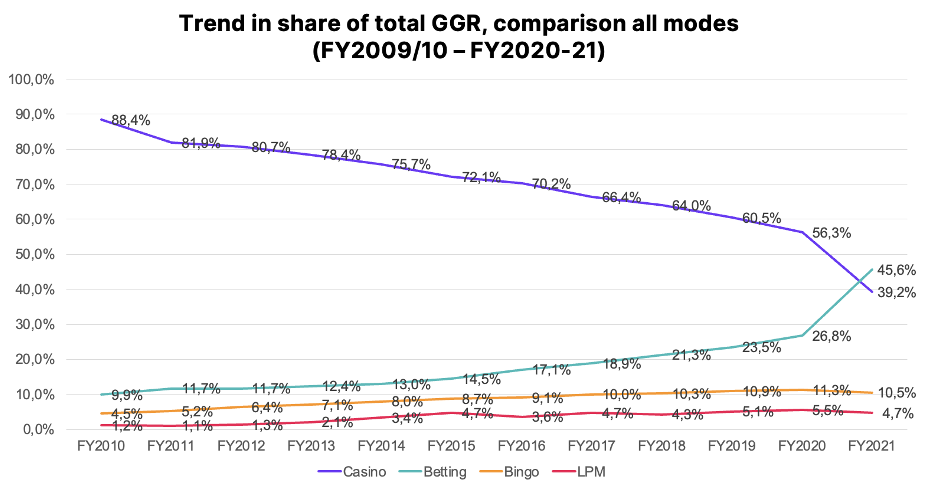 This report is an overview of the South African sports betting industry, it's history, the legislation supporting it, how it has evolved over the past 26 years, and who the main brands involved are.
Prior to the intervention of the transitional government, the only legalized form of gambling was horse racing.  Be that as it may, casinos were still the most common gambling activity at the time, mushrooming up in autonomous enclaves across the land. In 1996, a National Gambling Board was established and tasked with supervising and regulating the gambling industry, whilst The National Gambling Act, 1996 was passed, incorporating recommendations from the Wiehahn Commission.
We unpack in great detail the reasons for the growth in sports betting and why we feel it has happened including:
The growing youth market
Smartphone penetration
Access to banking services
Sports betting advertising
Sports betting has evolved from physically going into a betting shop and placing a bet to doing everything on your mobile phone. This has given more people access to the platforms and more people are able to place bets.
The report goes on to detail some the challenges faced by the horse racing sector. This industry has been under massive pressure over the last couple of years during the pandemic, and according to the National Horseracing Authority's national report, the industry was under pressure for many years prior to the pandemic. However, it is exciting to see the developments taking place with new owners of the Phumelela business in 4Racing. Their 'new' revamp channel on DStv called 'Racing 240' has been continuously growing in viewership numbers and interest. In related news, 4Racing's competitor, Gold Circle, based in KZN, recently announced a new naming rights sponsorship with Hollywoodbets for the Durban July.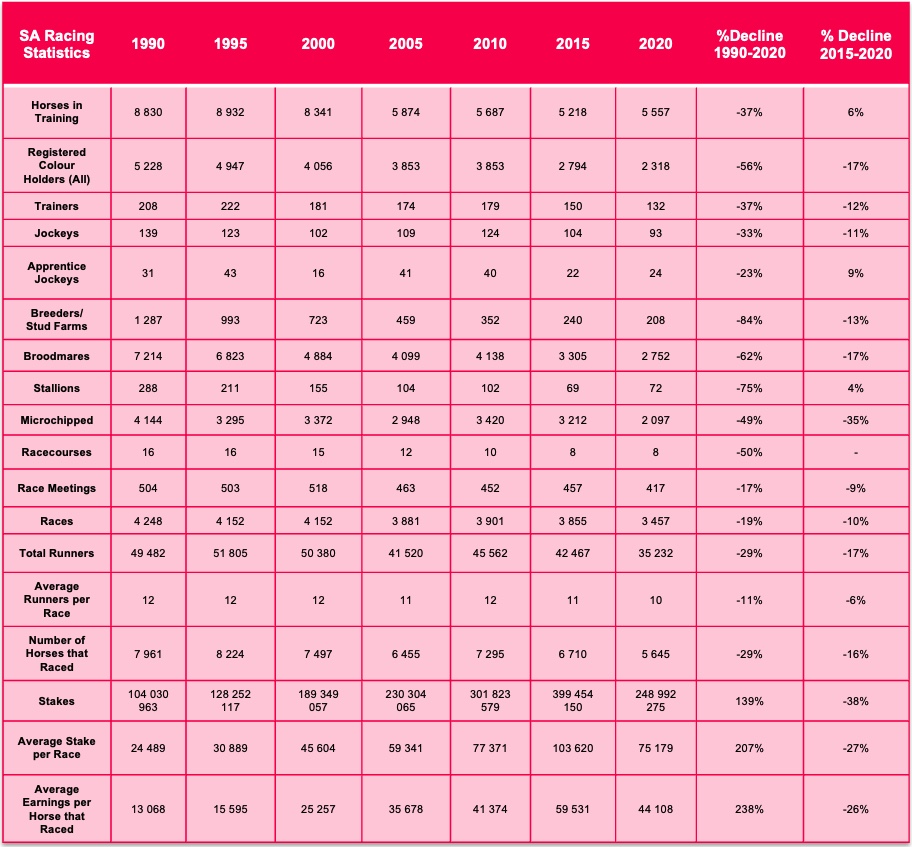 We looked at the global sponsorship landscape and how it has evolved over the last few years with bans being imposed on betting brands' sponsorship of football clubs in Spain and Italy. More recently massive pressure is being placed on English Premier League clubs to end their relationship with betting brands with over-stimulation and exposure to these brands and products being one of the key reasons for this clampdown.
Many clubs are set to lose millions of pounds in revenue and have to act quickly to ensure they replace these betting brand sponsorships. This is leading to opportunities for other brands like Cazoo and crop-currency platforms, who are jumping in and signing on a lot of new sponsorship deals at potentially lower prices. The question that has to be asked in South Africa is: have our football clubs missed out on the potential sponsorship revenue they could have received, if it was allowed by the PSL? Betting brand sponsorship will definitely come under pressure from rules, regulations, and potentially even laws in the future.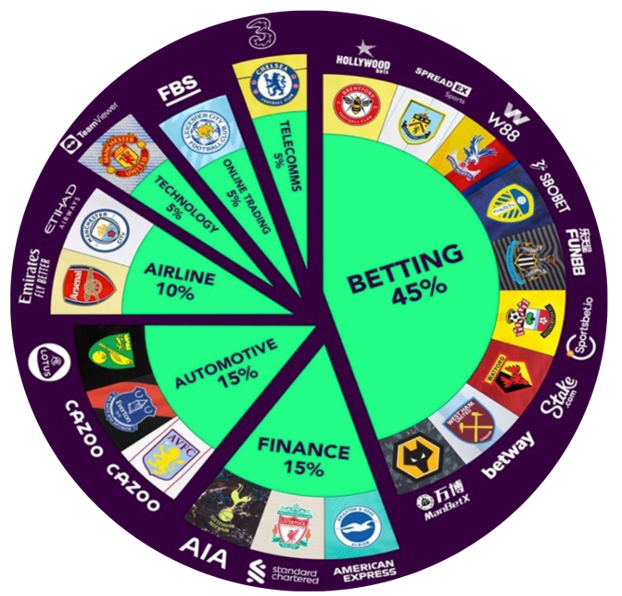 Another factor identified in the report and also found in Nielsen data is the advent of the second screen.The way in which we consume content has changed forever, and we now have access to multiple devices, apps, and content platforms at the same time. Our consumption habits and the way in which we engage and connect with our communities have changed forever.
Global Nielsen research found that 47% of global fans who watch sport on TV or digital platforms simultaneously watch other live content, whilst locally we follow a similar trend. From our local research, as included in this report, the 16 to 30-year-old community makes use of multiple apps, devices, and activities while consuming live sport and this includes sports betting.

Nielsen Sports SA MD, Jean Willers: "The short-term is very exciting. Fans have become 'digital natives' – multi-screen and multi-platform users – and we are even online grocery shoppers. The betting brands are perfectly positioned to capitalize on this market and I suspect we will see a few more betting brands launch in South Africa, especially given the rules and laws being passed in the UK and Europe. Our rights-holders have to capitalize on this source of sponsorship revenue and they have to look after their relationships with these betting brands, as they might not be around in 10 years' time."
Nielsen Fan Insights (NFI) is Nielsen Sports' specialist tracking service that enables monitoring of sport and sponsorship trends and developments, including measurement of fan avidity toward sporting disciplines, sporting events & lifestyle activities, and events. This was used to build the profile of a sports bettor and get an understanding of their behaviour including:
Interest in sports
Demographics of sports betting users
Monthly personal income
The global gambling market reached a value of nearly $465 billion in 2020, having grown at a compound annual growth rate (CAGR) of 2.1% since 2015. The market is expected to grow from $465 billion in 2020 to $674 billion in 2025 at a CAGR of 7.7% and furthermore to $895 billion in 2030 at a CAGR of 5.8%.
With the opportunity clearly defined, a number of firms have set up shop in the sports betting space over the last few years and we reviewed them and their product offering in great details in the report. The biggest looming entry to the South African market is BetKing, a firm which already has a presence in Nigeria, Kenya and Ethiopia and is expected to launch in South Africa in the coming months.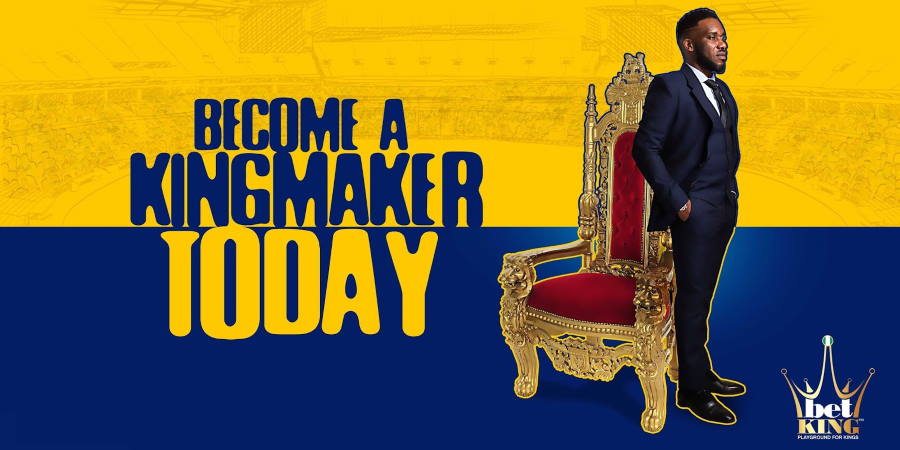 BetKing, in which MultiChoice now has a 49% stake following its share acquisition for R4.4 billion in June 2021, is unlikely to be the last major international entrant to the South African sports betting space.
The report is available to purchase If you are interested in purchasing it please contact:
Tumelo Selikane
082 494 7588