At the 1999 Cricket World Cup, Zimbabwe beat India by three runs in what was one of the biggest upsets in One Day International World Cup history. India put Zimbabwe in to bat and they scored 252, with Andy Flower leading the way with 68 not out. India were 246 for seven when Henry Olonga bowled Javagal Srinath and then trapped Venkatesh Prasad to clinch a thrilling three-run victory.
Many were excited for the prospects of Zimbabwean Cricket (ZC) but little did they know that the years that followed would be a nightmare for supporters of the Zimbabwe national team. In the 2003 World Cup that Zimbabwe and South Africa jointly hosted, Andy Flower and Olonga wore black armbands to mourn the 'death of democracy' after political turmoil back home, leading to their  immediate expelsion from the team.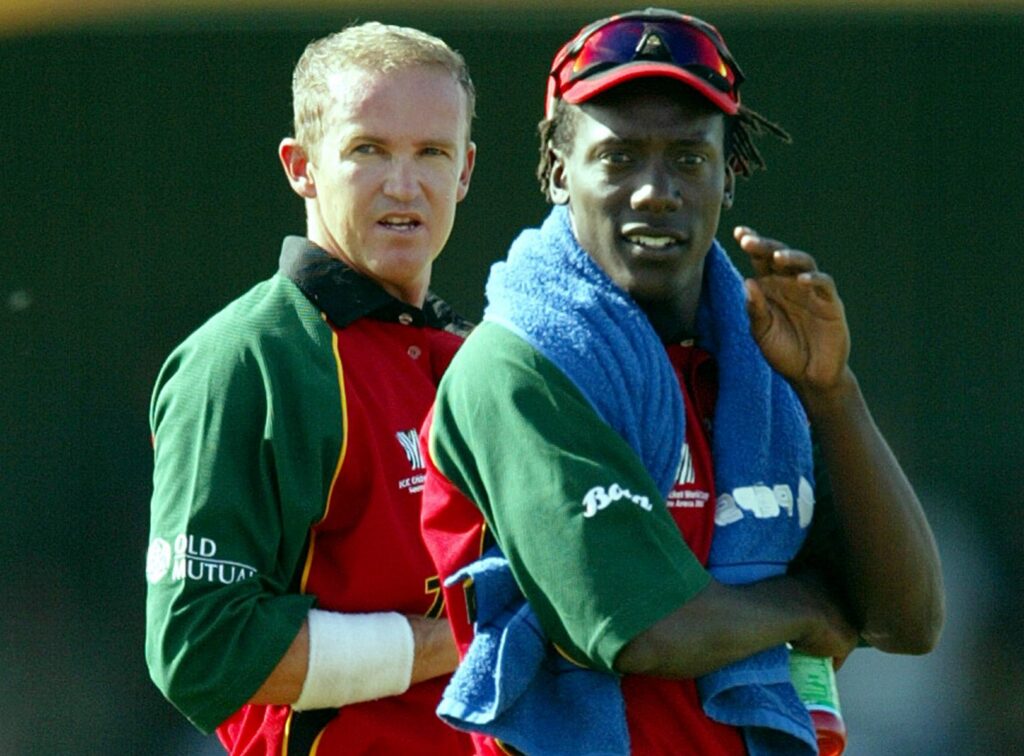 In 2004, the Zimbabwe Cricket Union sacked their white captain Heath Streak after he had confronted them with the team's grievances, several other players having also resigned by this time. Streak was replaced by  Tatenda Taibu who became the youngest Test captain in world cricket at the age 0f 20 years 358 days.
Some of their concerns included:
Racial and ethnic discrimination in the selection of the National Team
Conflicts of interest in the national team selection panel
The establishment of a players association and representative independent of Zimbabwe Cricket
A minimum wage for contracted players
Decimated by the sacking of Streak and another 14 leading players, Zimbabwe's fortunes and capabilities plummeted and the team suffered a humiliating four-wicket defeat by the part-time cricketers of the USA. Vince Hogg resigned as managing director of the Zimbabwe Cricket Union in August of that year and his departuture began a death  spiral for Zimbabwean Cricket. In November 2005, Taibu resigned as captain. He stated that: "If we don't do anything, cricket in Zimbabwe will die within a year"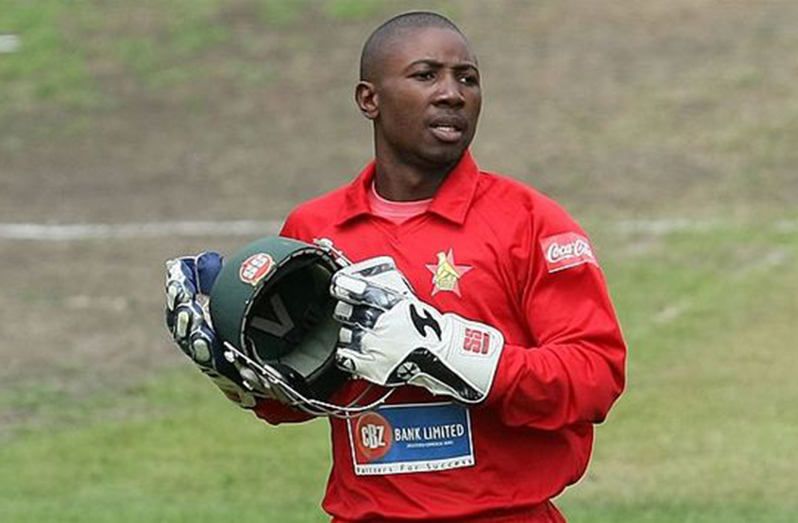 The conflict of interest that Streak has alluded to in his submissions to the board would come to bare with disasrous consequinces. It was reported by Cricinfo, that from 2009, Zimbabwe Cricket had taken out US dollar loans from Metbank at interest rates of more than 20% despite knowing the ICC could arrange loans at international interest rates far below those that Metbank was offering. The conflict arose because then ZC chairman Peter Chingoka, vice-chairman Wilson Manase and former managing director Ozias Bvute all sat on the board of Metbank.
When Bvute took over the organisation's reins following Vince Hogg's resignation in 2004, Zimbabwe Cricket was reportedly $10 million ito the good but all of that was wiped away as the 2012 audit of the ZC accounts showed total liabilities of $19,081,421. Players went unpaid and went on strike in 2013 and there was a real possibility that Zimbabwe would not be able to name a squad for the World Twenty20 in 2014 but this was averted after the Zimbabwe cricket board was given a $3 million loan by the ICC.
The Turnaround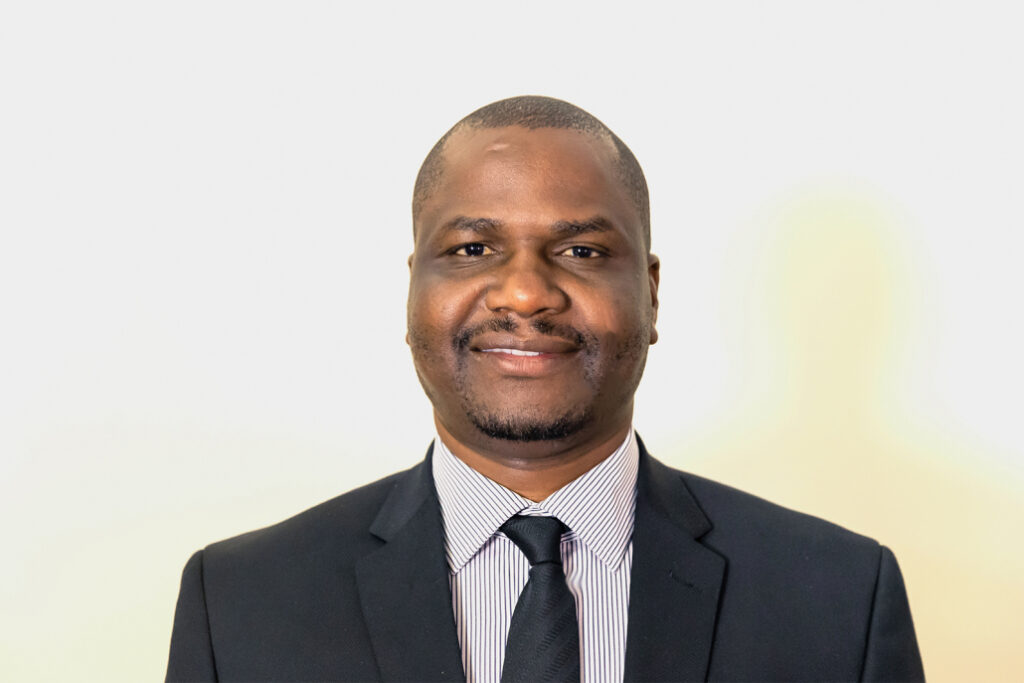 In August 2015 Tavengwa Mukuhlani was nominated as Zimbabwe Cricket board chairman and he immediately went about trying to find ways to settle the US$27-million legacy debt that saddled the association. He approached the Zimbabwe Asset Management Company (ZAMCO) to assume $10 million in ZC's debts. The ICC board also agreed a package of measures that will allow ZC to pay its debt while still receiving funding on a controlled basis.
Zimbabwe Cricket underwent a period of austerity measures that included moving out of their headquarters at the Harare Sports Club, retrenchments of staff and a reduction in salaries by 30%. This period was not without incident as olitical interference in cricket matters led to Zimbabwe's expulsion fron international cricket in July 2019. The ICC Board unanimously decided that the Full Member had failed to fulfil their obligation to provide a process for free and democratic elections and to ensure that there is no government interference in its administration for cricket.
ICC funding was be suspended, and representative teams from the country were barred from participating at ICC events. "We do not take the decision to suspend a Member lightly, but we must keep our sport free from political interference," said ICC chairman Shashank Manohar. "What has happened in Zimbabwe is a serious breach of the ICC Constitution and we cannot allow it to continue unchecked. The ICC wants cricket to continue in Zimbabwe in accordance with the ICC Constitution."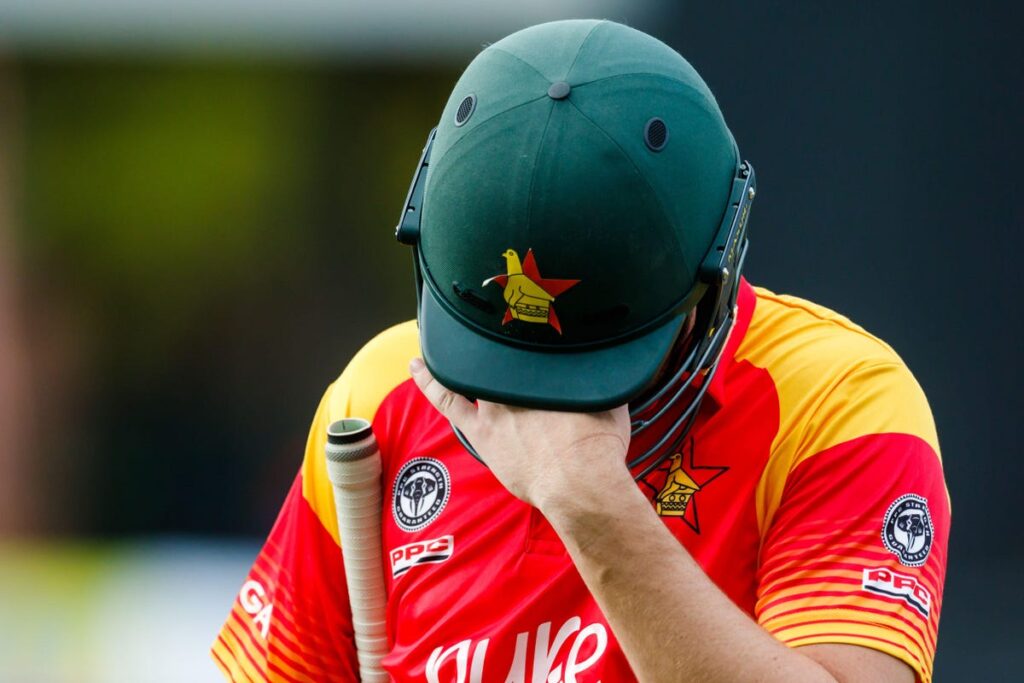 Desperate to find a way to make ends meet, some players took up overseas contract offers while while former captain Brendan taylor was tempted into corrupt activity which landed him a three-year ban for failing to report a match-fixing approach from a trip to India. He made the trip in October 2019 where he received $15,000 which he claimed he was blackmailed into accepting by his hosts using a video of him taking cocaine. Taylor said he had been under financial pressure because the players had not been paid for six months around the time of his India trip.
Despite the challenges, Mukuhlani and his board forged ahead and three months after the ICC suspension, the board was re-instatedand. By the end of the 2019/20 financial year, Zimbabwe Cricket had whittled the US$27-million legacy debt down to US$1-million. Former captain Hamilton Masakadza was appointed Director of Cricket in October 2019, tasked with defining policy, strategy and the key role of recruiting and management of senior technical staff.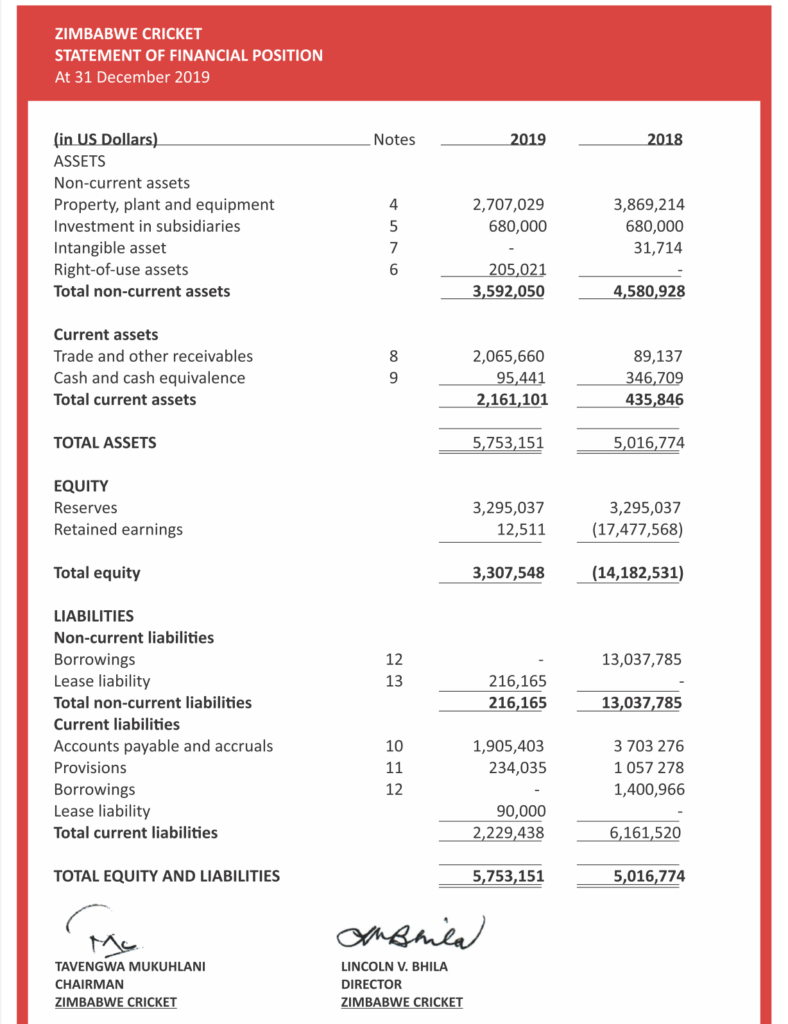 With healthy revenues and debt under control,it was resolved that a three-member national women's selection panel be set up comprising former Zimbabwe international cricket players Julia Chibhabha (convener), Thando Mlilo and Emily Njinjika. The board also approved the payment of an allowance to cushion non-contracted women players of national interest.
With wind in their sails, Zimbabwe claim their first ICC Men's Cricket World Cup Super League points as Blessing Muzarabani powers Zimbabwe to a sensaonal Super Over victory over Pakistan in Rawalpindi. They sealed their return to top level international competition after confirming their sport in Australia by dominating the ICC Men's T20 World Cup Global Qualifier B in Bulawayo, winning five games on the bounce.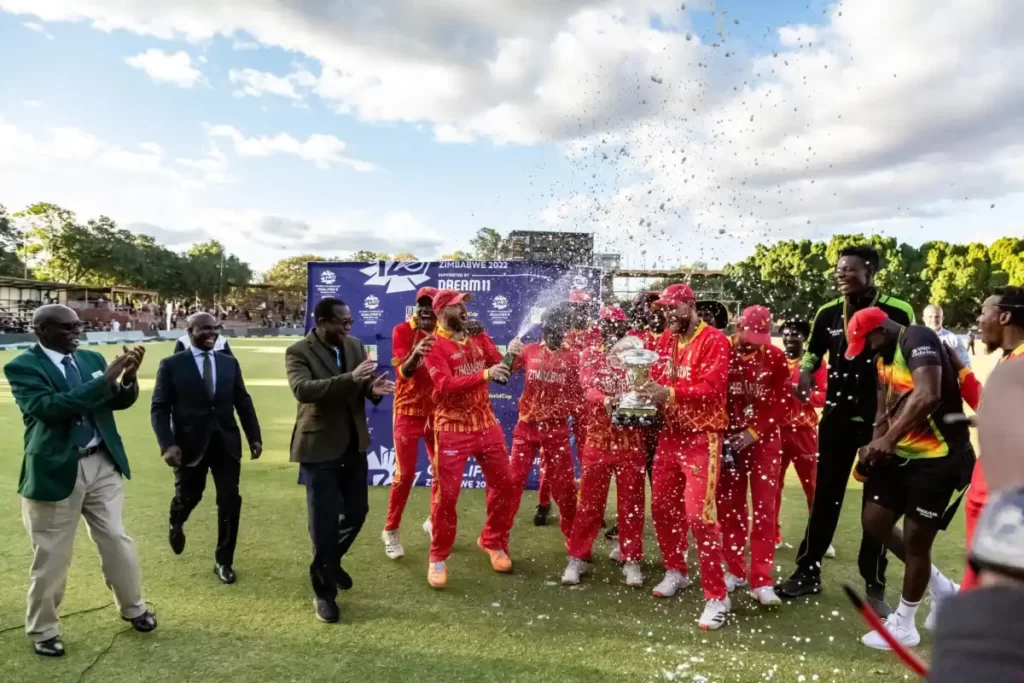 The turnaround was complete when Zimbabwe made it to the Super 12 stage of the T20 World Cup for the first time intheir history after a five-wicket win over Scotland in a Group B match. The win ensured Group B top spot for Zimbabwe as they joined India, Pakistan, South Africa, Bangladesh and Netherlands in the Group 2 of Super 12.
With their first Super 12 match against South Africa having been rained out, the Chevrons as Zimbabwe are fondly known, will be hoping to continue their good form against Pakistan at the Optus stadium in Perth.