There was a recent change of ownership at AmaZulu so it is just on cue that I needed to cover the previous and new power players  in today's Know Your Owner. Lets have a look at the The Sokhela's, Graham O'Connor and how he got Spar involved as well as the new owner, Sandile Zungu.
Usuthu as they are affectionately known, were originally formed in 1932 under the name Zulu Royal Conquerers. The name was quickly changed to Zulu Royals.
There were battles for control of the club between 1932 and 2005 seeing the name change back and forth between AmaZulu and Zulu Royals 4 times. In 2005 the previous owners, Dr Patrick Sokhela and his wife Clara Sokhela along with Graham O'Connor took over, renaming it AmaZulu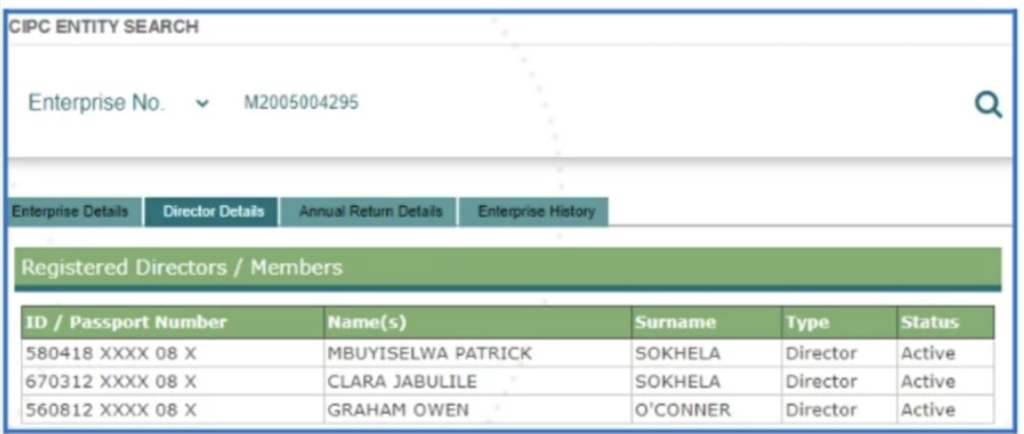 They had bought out Dynamos' PSL status for R37m but there was drama soon after which ended up in court. At the time, R10m had been paid as a deposit. A further R2m was paid. Dynamo's owners approached the courts and got the league to attach AmaZulu's 
monthly grant of R300k. The Jhb High Court also granted Dynamos owners the right to seize all assets held by the Sokhela Family Trust. The trust included uShukela Management Services, uShukela Milling, shares in Makhatini Cotton, farms in North KZN and a home in Umhlanga.
More company details later.
The Sokhela's were mainly named but why wasn't their partner in the media reports at the time? Well he's had a major hand to play in the debacle and their financial fortunes but first…., Who are the Sokhela's and where did they earn their money? 
I begin with the former first lady of AmaZulu
, Clara Jabulile Sokhela. Information is scant on her but i could gather that she holds a BA in Education and Developmental Psychology and a BEd in Management. She's also written a series of Primary School IsiZulu Books.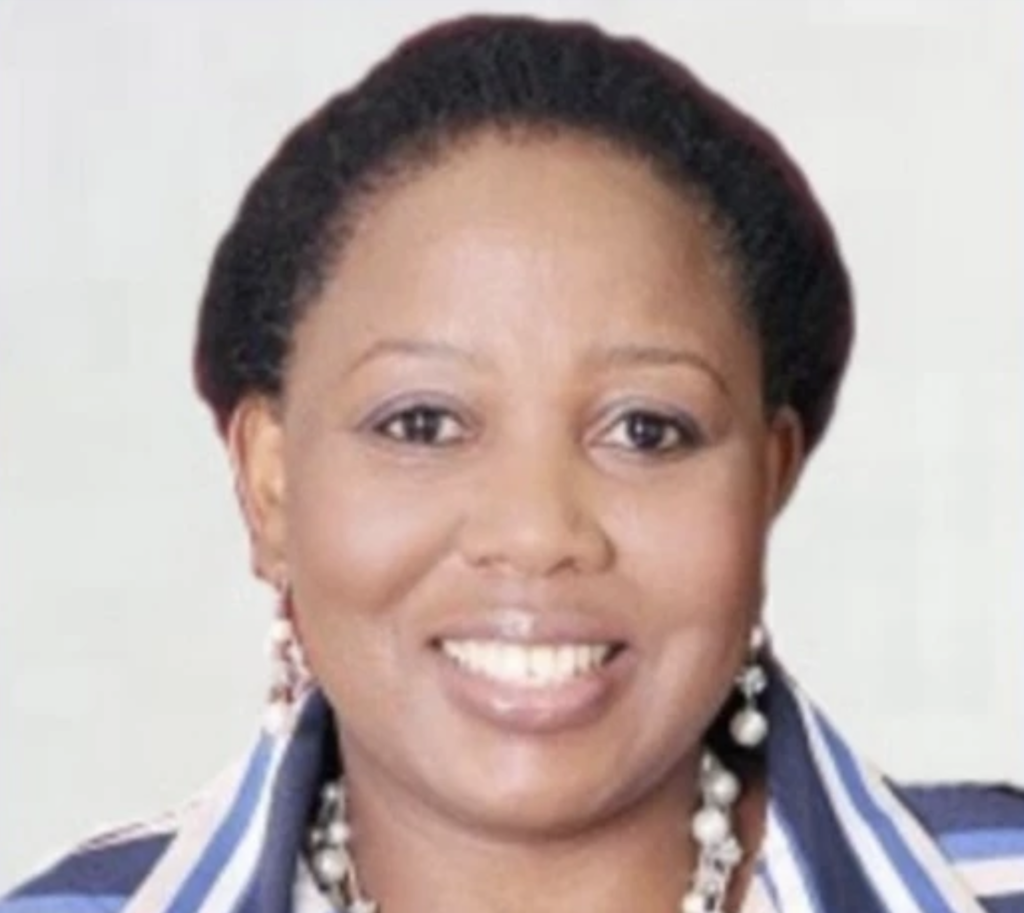 Onto Dr Patrick Sokhela. He holds a PhD in Natural Resources (University of Natal), a Bachelor of Agriculture Degree and a Masters in Agricultural Extension (University of Fort Hare. He's been a Council Member of the South African Sugar Association. In 1996, he acted as a consultant to the Government of National Unity, Department of Agriculture in Pretoria. He held the position of co-ordinator of the KwaZulu-Natal programme in 1998 for the Initiative for Development and Equity in African Agriculture. The Sokhela's made their mark in sugar. In 2004, Illovo Sugar put out a SENS announcement of a first of its kind BEE empowerment transaction which saw the Gledhow sugar mill and cane growing estates being sold for R335 million in cash to Grand Bridge Trading.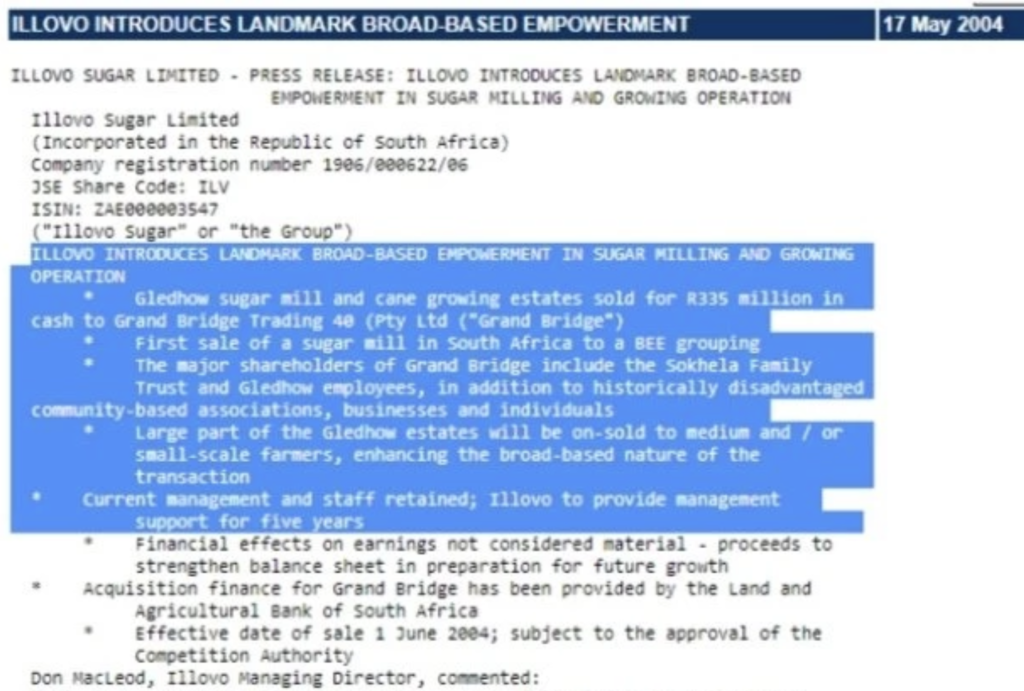 This was part of a larger deal which included another sugar mill, Umfolozi rumoured to be valued at around R800 million for which a loan was secured from the Land Bank. There were rumors that the same funds were also used to purchase the earlier mentioned PSL status of Dynamo's. In 2009, Illovo would end up taking back one of the assets, Umfolozi Sugar Mill, again becoming a shareholder (30%) with the paper and pulp giant, Sappi (10%) and growers supplying to the mill gaining 25.1%. The Sokhela's family trust retained 34.9%.
The Sokhela's are big players in the property space in KZN. They have made some big plays in property of late through Royal Shaka Estates and Royal Shaka Properties. 
In 2019, they were reported to be involved in a R76 billion mega development on the KZN North Coast. The area – covering some 5,000 hectares between Sheffield Beach and Blythedale – is earmarked for massive residential, resort and commercial property developments. One of the properties is The Seaton. It has 3,776 homes, an equine district, a lifestyle village and a private school and college node. The other is Zulumani which will focus on 107 spacious, luxury residential stands varying from 880m² to 2100m², boasting views of the Ocean.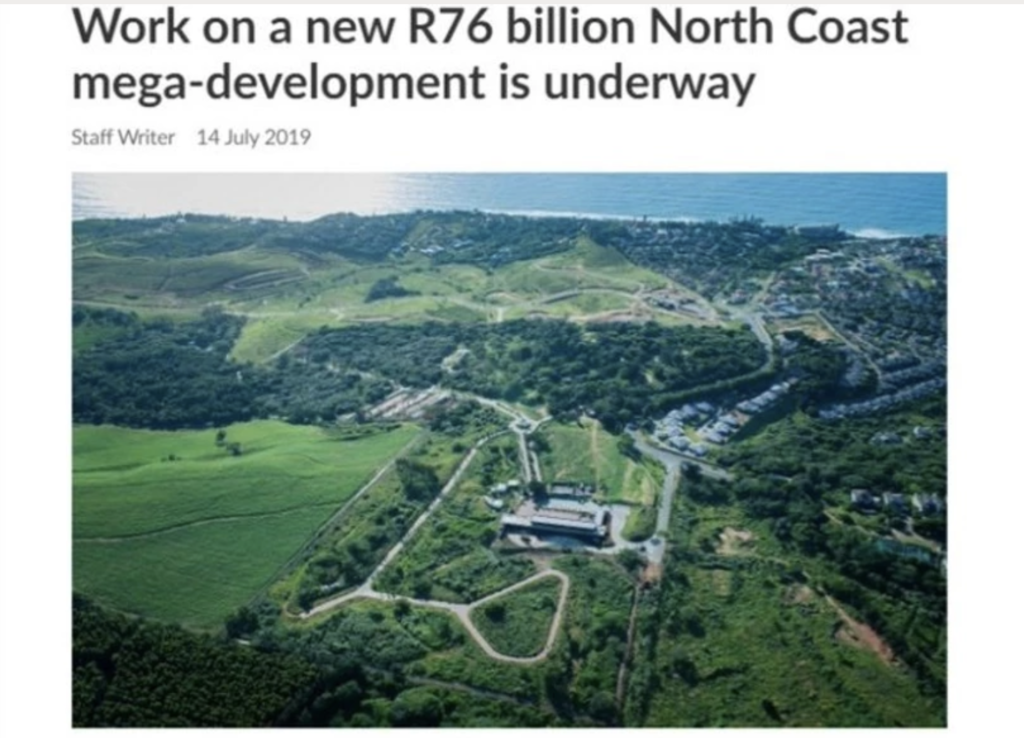 Onto the final former director, Graham O'connor. Well, this one is nothing less than bizarre. O'connor has been President of SPAR International since 2016 and was CEO of Spar South Africa in 2014. Prior to that he was divisional Managing Director of SPAR' KwaZulu-Natal Region. His association with AmaZulu 
began in December 2007 when he was appointed as a director. Less than a year later, the club announced a major sponsorship with Spar rumored to be R20 million a year. A major conflict for a regional manager and future CEO. A Noseweek article alleges that O'Connor ensured that AmaZulu bounced back to the PSL quickly through the purchase of Thanda Royal Zulu in 2017 with Spar facilitating the financing of the deal.
The financing is said to have come from Grindrod bank who's chairman, Mike Hankinson, is also on Spar's Board of Directors. The Sokhela's had previous funding from Grindrod when Ushukela Milling appeared in the top 20 commercial mortgages list in 2015. That funding…R96 million. In other business interests, O'Connor owns Mandate Meals which coincidentally, is also the canteen service provider for Spar nationwide. This again is a major conflict of interest.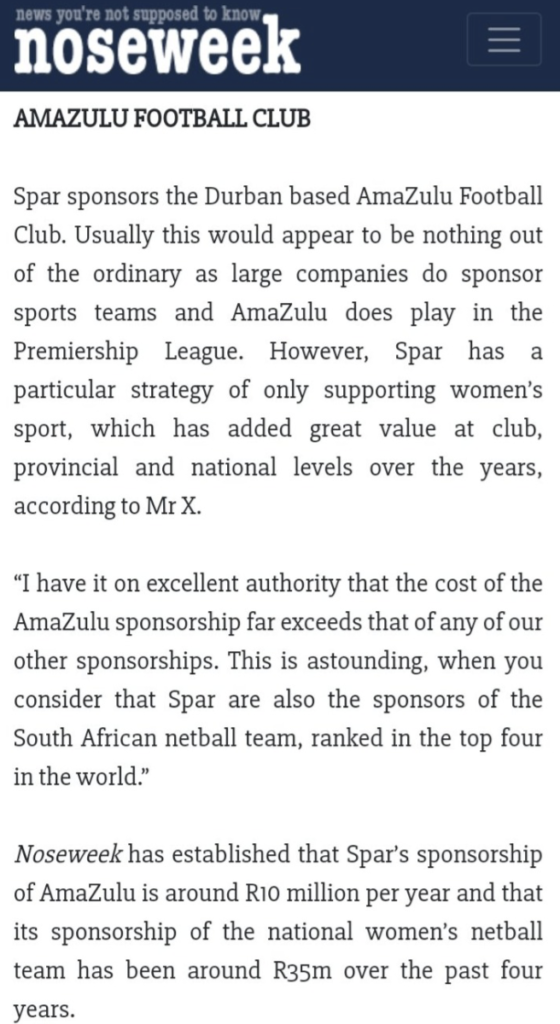 There's been a lot of drama around Amazulu since inception. From the multiple name changes in the early years, their assets nearly being sold off to honor the Dynamo's transaction, the relegation in 2014 and then the association with O'Connor. In terms of charity and philanthropy, the AmaZulu Community Trust has used football to give back to communities through golf days, corporate charity challenges, the Ikusasa Elethu Schools Project, Rainbow Chicken coaching clinics and the Corporate Golf Days
Onto the new owner, Sandile Donald Muziwenkosi Zungu who was born at Umlazi Township, Durban on the 10th of February 1967. He completed his matric at Vukuzakhe High School Read at just 16 years old and his post-matric at Hilton College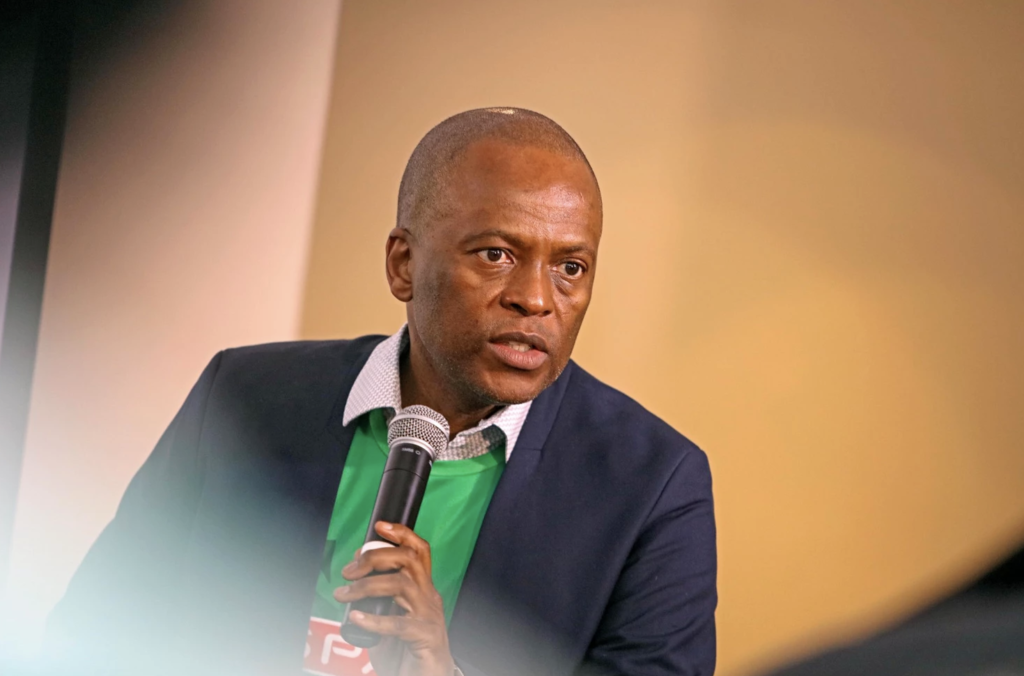 Post graduation, Zungu worked for a couple of companies, including Engen Refinery and South African Breweries. Zungu was an associate within the corporate finance division of African Merchant Bank (AMB) prior to establishing SARHWU Investment Holdings in 1997. He led the company from a zero asset base to more than R400 million in net asset value in three years, an incredible feat. Zungu was also an independent non-executive chairman of Denel He set up Zungu Investments Company in 2007 and hasn't looked back
Zungu Investments has interests in Private Equity investments, Mining and Energy, Manufacturing and Engineering, Education, Property, Risk Services and Gaming The company also has shares in a few other companies that deal with minerals. These companies are massive in their own right. Seriti Resources for example is a mining company that operates the New Vaal, New Denmark and Kriel mines. It supplies approximately 24Mtpa of thermal coal to Eskom's Lethabo, Tutuka and Kriel power stations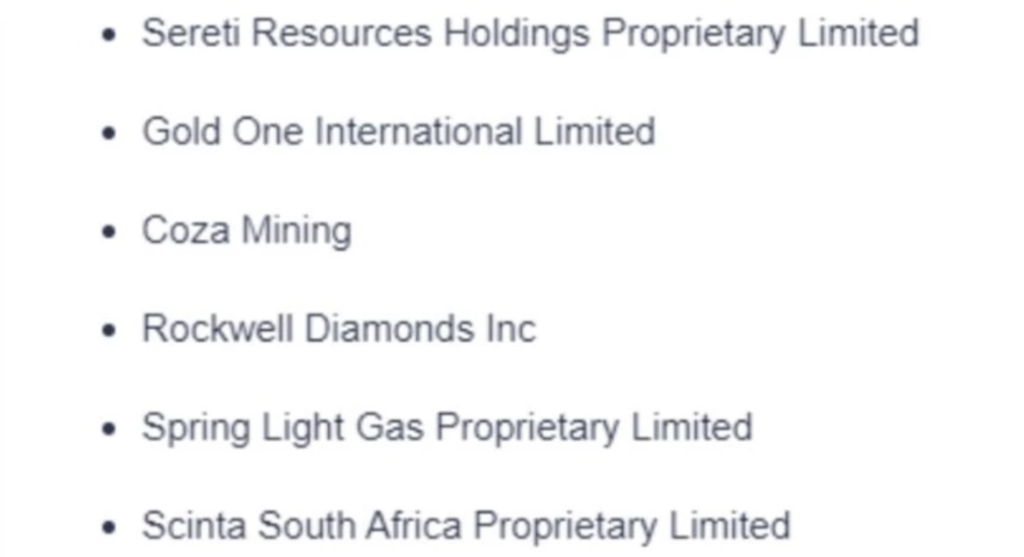 There was some scandal in 2018 when Sipho Pityana penned an open letter accusing Zungu of selling out, being on the wrong side of history and involvement in state capture in a long and sensational rant. Sandile Zungu's career highlights are so extensive, I know I haven't done him any justice. Among other things for instance is he serves as chairman of the Black Business Council, sits on countless board and was even a DJ back in his schooling days.
Suffice to say, AmaZulu now have a billionaire owner with massive ambitions.