It's not often that a country that constantly puts itself forward to host tournaments gets criticised for doing so but that is exactly what has happened in football. The country of Morocco has recently come under fire for becoming the go-to country for major continental football events but the reasons are a lot more complex than one may think.
The numerous events that the country has hosted include the 2018 African Nations Championship, 2022 FIFA World Cup qualifying where Morocco played their three away matches at home because Guinea-Bissau and Sudan did not have international-class venues and a coup in Guinea prevented the qualifier from going ahead and most recently, the country controversially hosted back-to-back CAF Champions League finals after other potential host nations, including South Africa, were deemed unfit and Senegal pulled out. The country is also slated to play host to the 2022 Africa Women's Cup of Nations during the month of July.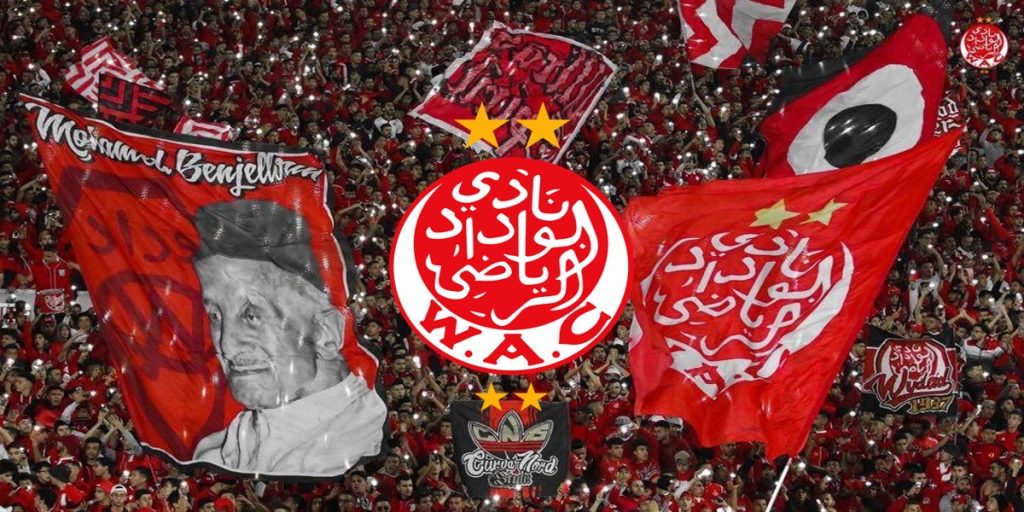 While Morocco hosting football events has been the main focus of conversation in recent times, the country has been growing its sports tourism sector for a long time and packed 2022 schedule shows how far they have come. Other international events include the Rabat Wanda Diamond League athletics, Sport Diving Seniors and Juniors World Championships in the City in Fnideq, the Marrakesh leg of Formula E and the Morocco Desert Rally Challenge.
Morocco's history of hosting international sporting events dates as far back as 1980 when the sports ministry began to take sports tourism more seriously. In the decade that followed, they hosted the Mediterranean games in 1983, the Pan-Arab games in 1986, the African football cup in 1988, the Francophone games of 1989 and the world games of Peace in 1990.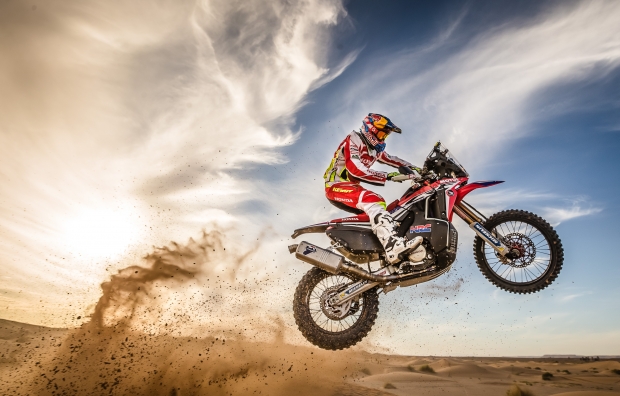 As a sporting destination, Morocco is ideally situated and offers visitors plenty of options. The country borders the Atlantic ocean in the west, the Mediterranean sea in the north and it shares maritime borders with Portugal and Spain, giving it easy access to Europe. There is a ski resort approximately 80km away from Marrakesh, a number of top level golf clubs dotted across the country and plenty of dessert for adventurers.
According to the World Economic Forum's 2019 Travel and Tourism Competitiveness Report, Morocco ranks 26th globally for prioritisation of travel and tourism, 28th for safety and security, 46th for price competitiveness, and 44th for environmental sustainability. Morocco has seen a sustained progression of tourist volume. Arrivals rose from 9.38 million in 2012 to 12.29 million in 2018 and growth continued during 2019, with government figures showing an 8.2% year-on-year increase through July 2019, with 7.54 million arrivals in the first seven months of the year.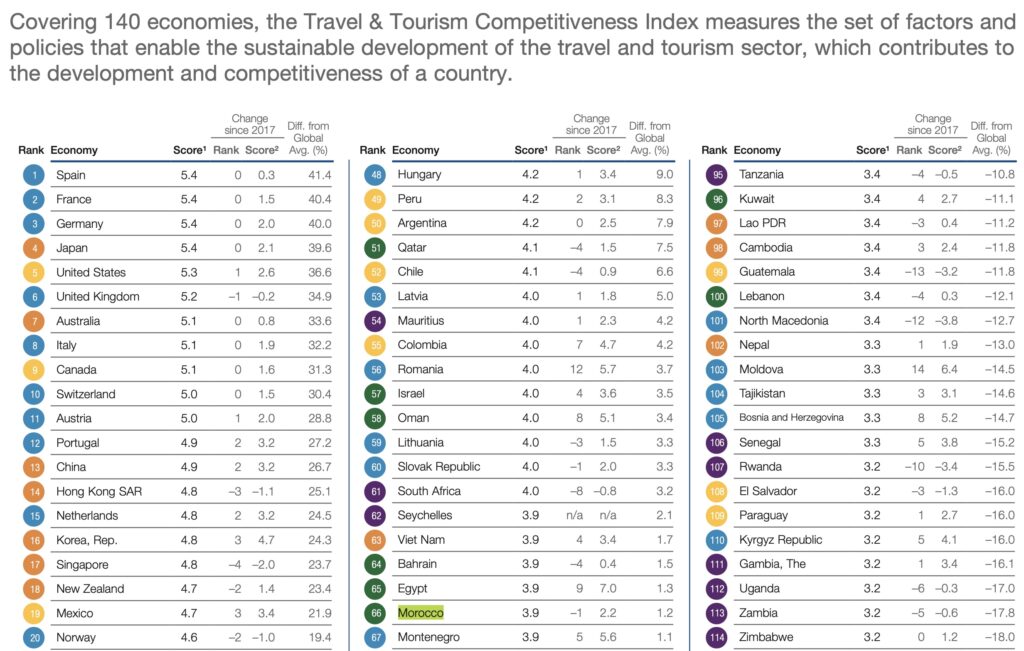 The country has achieved this through a plan called Vision 2020 which sought to add 200,000 available beds, double international tourism arrivals, triple domestic trips and create 470,000 new jobs. Morocco may not have achieved all the milestones they set for themselves but they have gone a long way towards achieving some of their goals. Part of the reasons why Morocco has not met some of their targets can be found in the feedback the country has received when bidding to host some international events.
Morocco has attempted hosting the Fifa World Cup on no less than four occasions and In Morocco's previous World Cup bids, it was discovered that in two of those instances, the country tried to bribe voting officials. FIFA issued an integrity warning to the Moroccan bid in January 2018 and in addition, the transportation plans put forward by the bid team were rated as being of high risk for FIFA. While the country may be relatively safe in and of itself, Morocco is located in a region which has experienced political instability and terrorist attacks in neighbouring countries of Tunisia, Libya and Egypt.
An area that is critical when attempting to host events is support from other continental regions and Morocco has been at political odds with many African nations since 1984. This was demonstrated in voting for the 2026 World Cup in which 11 African countries voted against Morocco's bid despite it's projection of a united front for another "Africa" World Cup. The dispute stems from Morocco's annexation of Western Sahara also known as Sahrawi Arab Democratic Republic in 1975. Namibia went as far as saying it will "never align itself with a coloniser" in a strongly worded statement.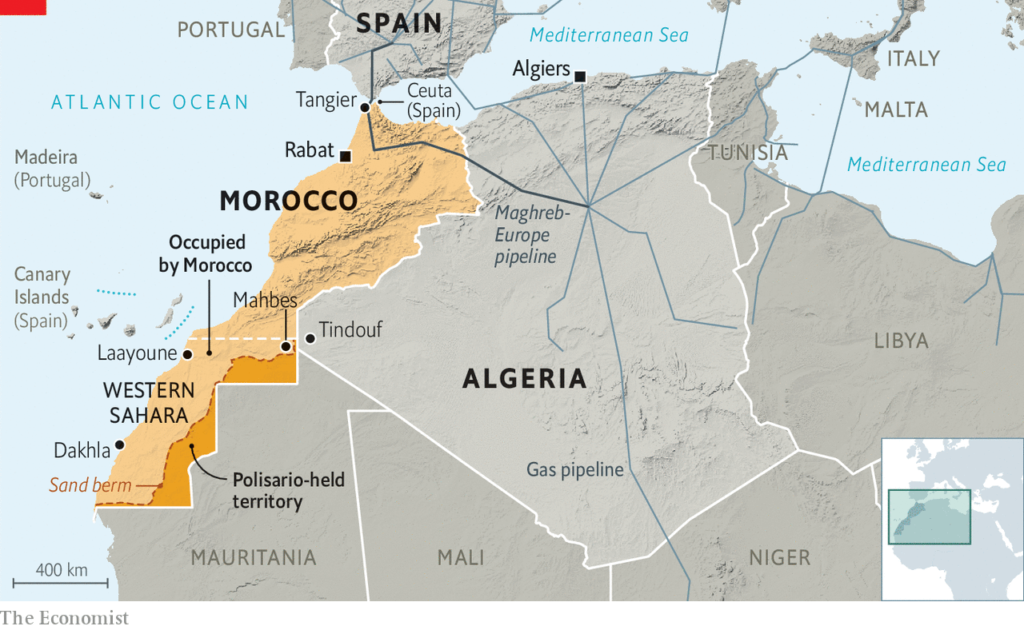 Morocco withdrew from the Organisation for African Unity in 1984 following the organization's acceptance of the Sahrawi Arab Democratic Republic as a member state. In January 2017, Morocco rejoined the African Union but it's re-admission was voted against by 15 of the AU's 54 member states.
Five years on, political tensions still simmer and while sport is no place for political point scoring, it remains a convenient tool that world leaders readily use whenever the chance presents itself. Be that as it may, the country has certainly established itself and demonstrated an ability to host large events. It's the mega events will continue to elude them unless they can address some key political challenges.
It will be interesting to see how Morocco goes about doing that.