I wondered how many people know about the people behind their club. The money, passion, scandal and more so I decided to do a series called Know Your Owner every Friday. I began with the owner of T
shakhuma Tsha Madzivhandila Football Club.
TTM
is owned by a consortium called the Black Gold Family Trust. There are said to be four members but the figurehead of the trust is one Masala Lawrence Mulaudzi, a native of Tshakhuma village in Limpopo hence the name, Tshakhuma Tsha Madzivhandila.
Mulaudzi, a 42 year old businessman, grew up in the village and was said to be a very keen footballer. He was rather average but was a dedicated student who went on to earn a National Diploma in Information Technology and a Post-Grad in Computer Auditing from Wits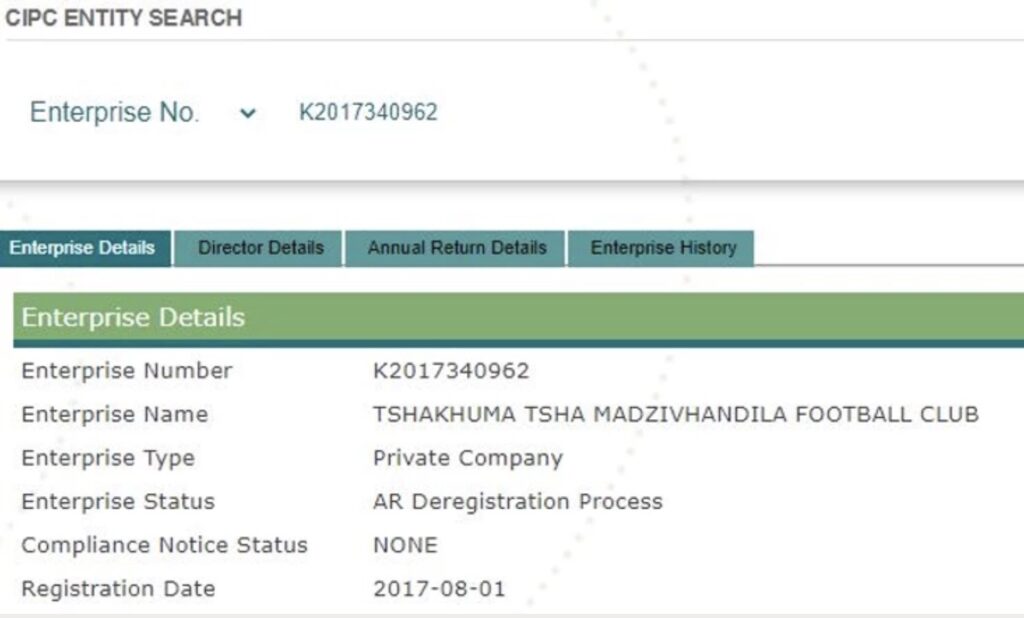 He had a very successful career in the formal employment sector and In 2003, he was appointed to the Presidential National Commission to advise the president on ICT related issues. He turned to entrepreneurship in 2006. He's a wildly successful entrepreneur. Besides Black Gold, he is co-owner of investment holding company Kilimanjaro Capital which has major shareholdings in a number of companies. He also has other business interests and also serves on the board of Total SA
Another venture and passion of his, Tshakhuma Tsha Madzivhandila FC, was founded in 2015 through the purchase of ABC Motsepe League side, Peace Lovers'. Mulaudzi had a grand "Presidential 5 Year Plan" to get the club to the PSL and buying Peace Lovers was step one. In 2015 Mulaudzi, through Kilimanjaro Capital, got involved in a deal which would hit the papers for all the wrong reasons. The TOSACO deal involved a loan from the Public Investment Corporation (PIC) for R1.8 Billion to fund empowerment stakes in Total. The PIC agreed to fund a consortium that wanted to buy a 22.95% stake in Total. In the end, the deal was a success, making the PIC a 13.4% return on investment. The issue was HOW the deal happened
On 4 October 2018 President Cyril Ramaphosa appointed a Commission of Inquiry into allegations of impropriety regarding the Public Investment Corporation and some investment decisions. That commission held hearings and released a report, mentioning Mulaudzi's name 176 times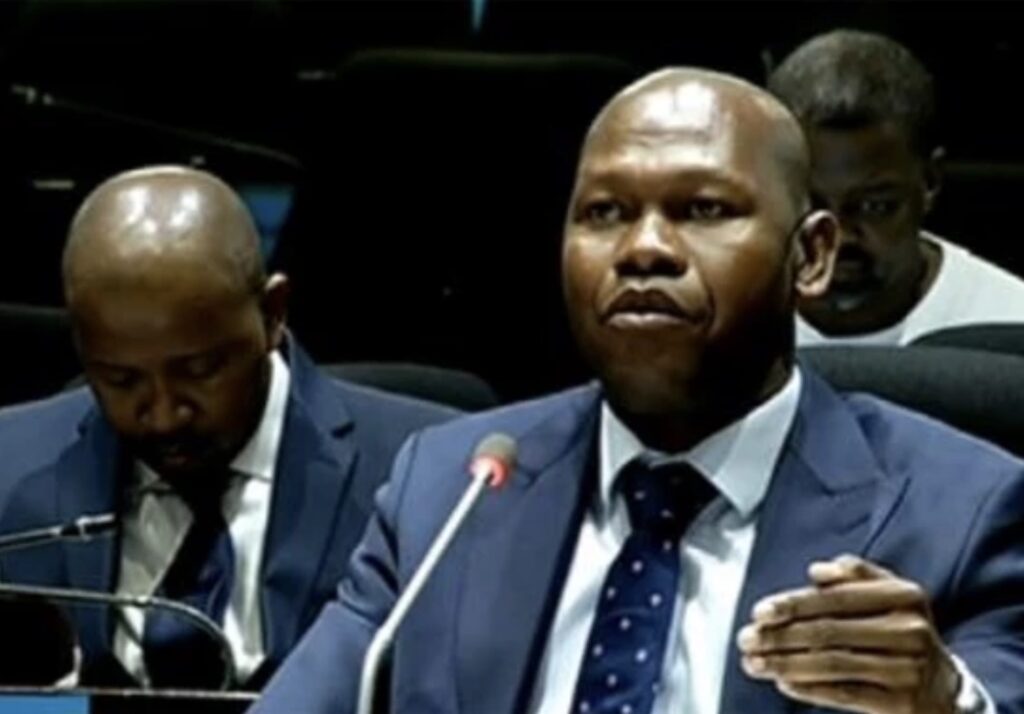 Here are some of the commission findings
1: Mr Mulaudzi was in a romantic relationship with a board member at the PIC, Ms Sibusisiwe Zulu around the time of the PIC transaction. It was also found that there were "significant flows of funds" to her account from Mr Mulaudzi.
2: Mr Mulaudzi paid R300 000 to help an associate of Dr Dan Matjila who was then the CEO of the PIC. Mr Mulaudzi had approached the PIC for funding and met Dr Matjila who was instrumental in the funding application being approved.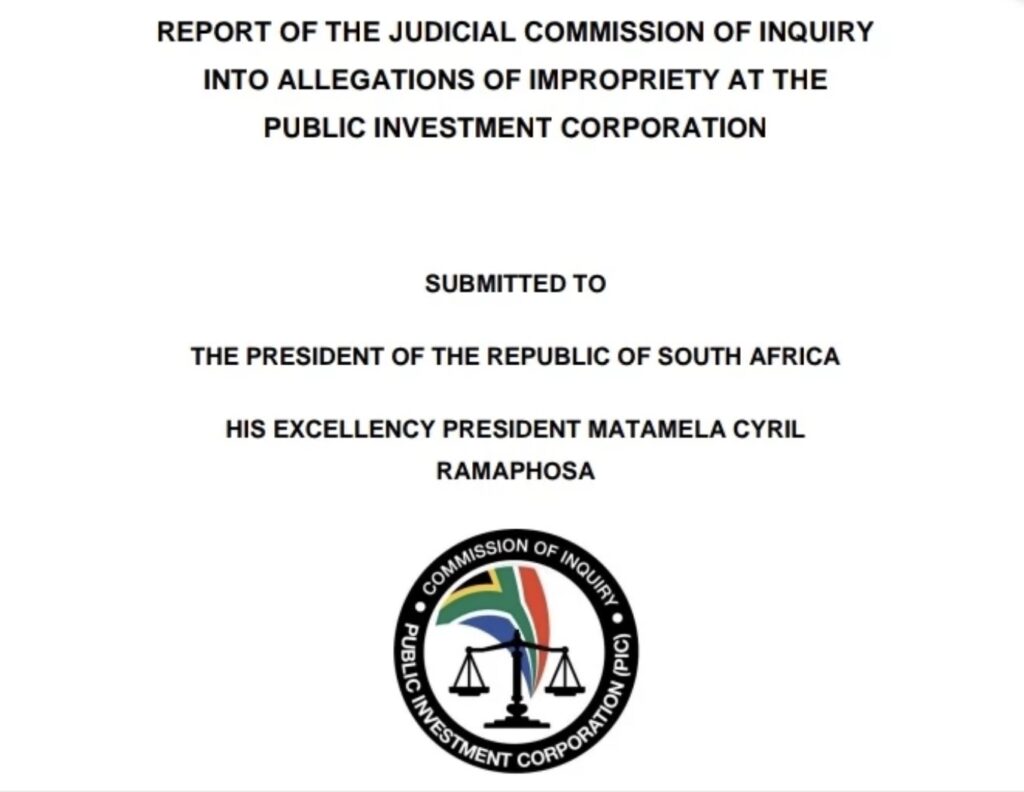 3: A Nedbank employee, Mr Tapiwa Shamu, who represented the bank in the bidding process as a member of the selection team for the purchase of the Total shares, requested that Mr Mulaudzi provide a loan of R400 000. Mr Mulaudzi paid this amount into the account of Mr Shamu's wife
In another deal funded by the PIC, it was found that R100 million which was approved for the purchase of shares in Ascendis, was not used for that purpose. Rather, it seemed that the R100 million had been added to the transaction fees and paid to two entities of Mr Mulaudzi. there is a lot more to read on this PIC inquiry and Mr Maulaudzi's involvement. If you would like to go through it yourself, have a look here:
http://
treasury.gov.za/Report%20of%20
the%20PIC%20Commission.pdf…
After the major PIC transactions, Mulaudzi made his second move in his grand PSL plan by acquiring the NFD status of Milano United F.C. in July 2017. Step three would come just three years later in the blockbuster purchase of the status of Bidvest Wits!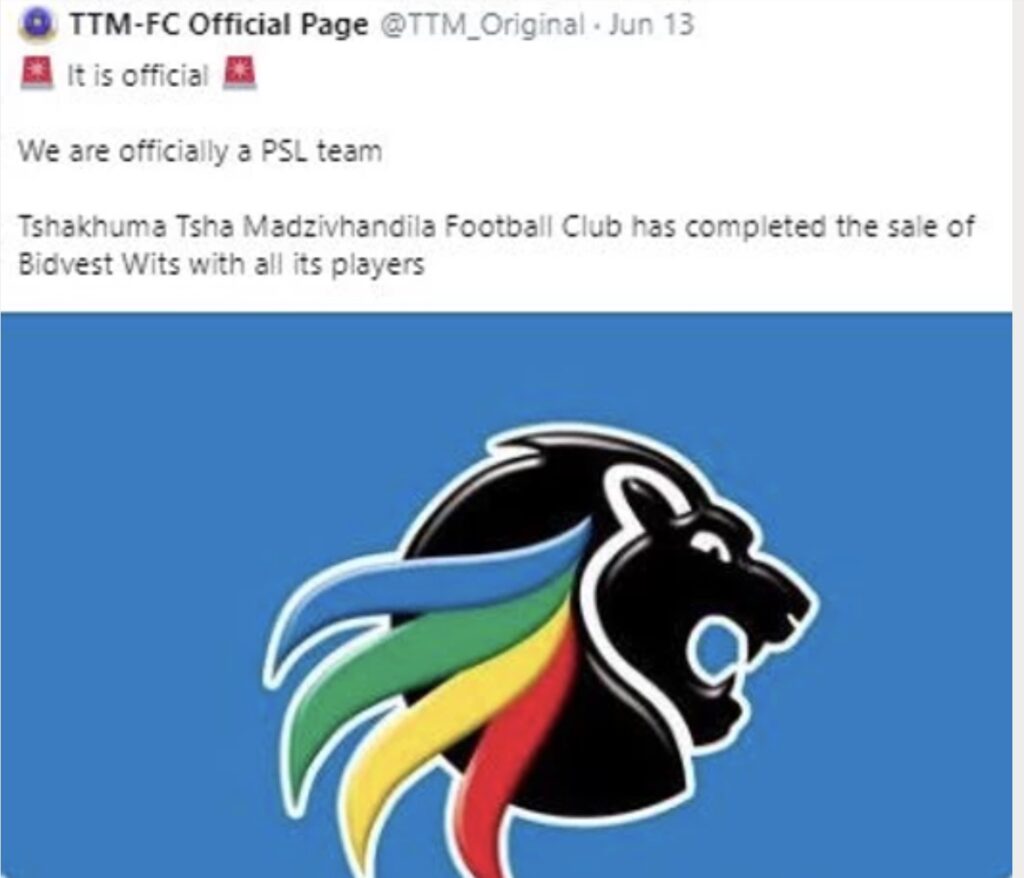 That's the story of TTM, their rise to the top table of SA football and their larger than life owner, Masala Lawrence Mulaudzi. If their brief but storied history is anything to go by, we can only expect shocks and fireworks in the future of
TTM
.