Sparkling Water, the 2022 Hollywoodbets Durban July champion horse, secured a R5 million prize purse on a weekend that was expected to generate close to R362 million in economic activity from over 35,000 race attendants. While legendary trainer Mike De Kock saddled his fifth winner of the July and jockey S'Manga Khumalo fizzed to his second victory at the annual race, the horse Sparkling Water has a much longer history behind her.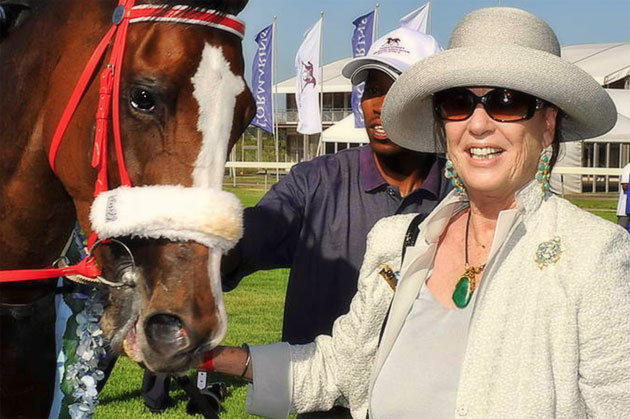 Sparkling Water is owned by Mary Oppenheimer-Slack, the daughter of former Anglo American chairman Harry Oppenheimer and was sired by one of the most legendary race horses in South African history, Silvano. Silvano fathered a host of July winners to date, the first of which, Bold Silvano captured the race in 2010, while Heavy Metal followed suit three years later. Sparkling Water has now won 7 races for Mary's Wilgerbosdriftfarm which prides itself in producing some of the finest horses in the country and benefited from the immense resources bestowed on herby her parents. Most owners have a very different story to tell about their time in the industry.
This is the business of owning race horses.
Industry In Decline
The Horseracing industry continues to contract at an alarming rate. National Horseracing Authority (NHRA) statistics for the past 30 years, give an overview of the decline of the industry. From 1990 to 2020 the number of starters in NHRA races dropped from 49,482 to 35,232 horses and there was a 37% reduction in trainers as well as a 33% drop in the number of jockeys. Between those years, half the formal racecourses in the country closed and there was an 84% drop in breeders or stud farms though average earnings per horse jumped from R13,000 to R44,000.
The industry is reliant on the thoroughbred breeding sector to supply quality horses for the purpose of racing. This, coupled with the challenges faced in exporting horses to global markets, has diminished the demand for thoroughbred horses locally.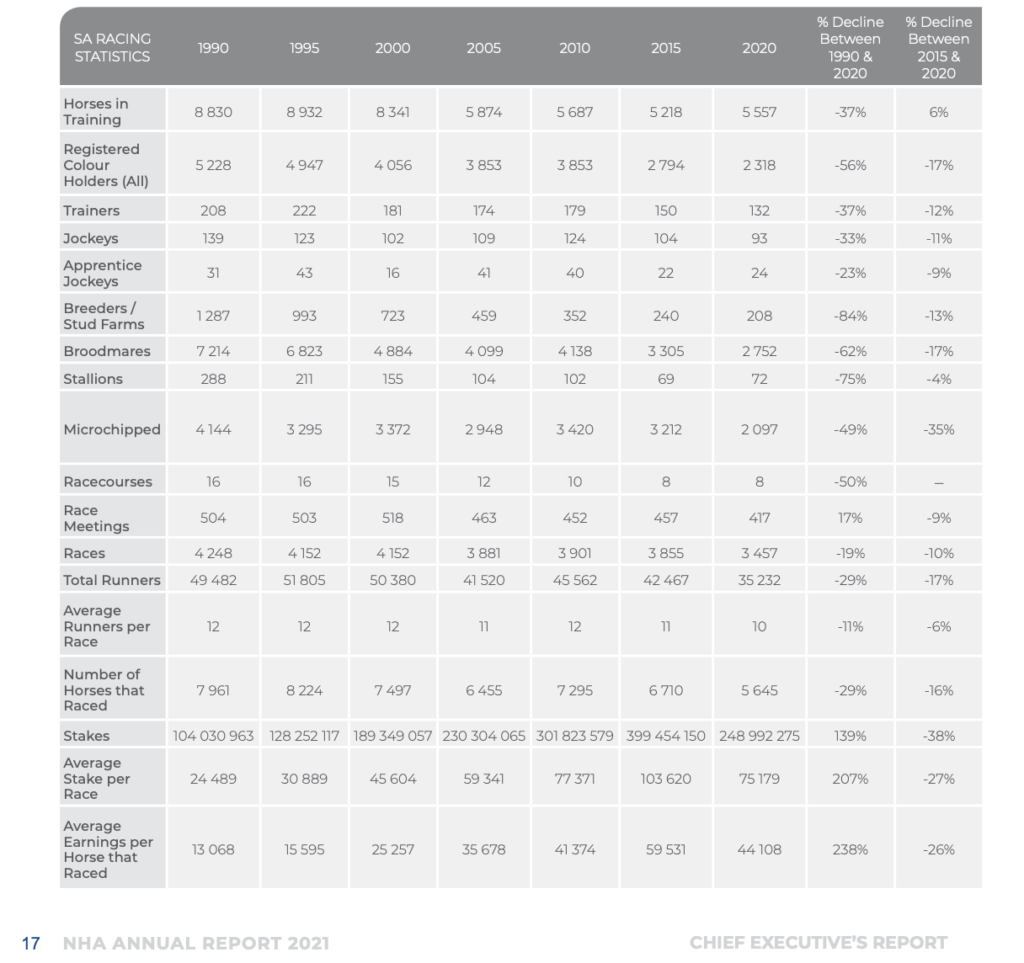 Ownership And Costs
Investing in thoroughbred racing may offer exciting business opportunities but it is important to recognise that it is a speculative and costly venture. Prices range greatly depending on the breed and what it will be used for, but buying a thoroughbred racehorse could set you back by an average of over R300,000. Furthermore, it takes R50,000 to R60,000 a year to maintain a horse on a stud farm.
The least expensive horse at the 2021 National Yearling sale cost R50,000 and the most expensive horse, a colt named Gimmethegreenlight cost a whopping R2.8 million!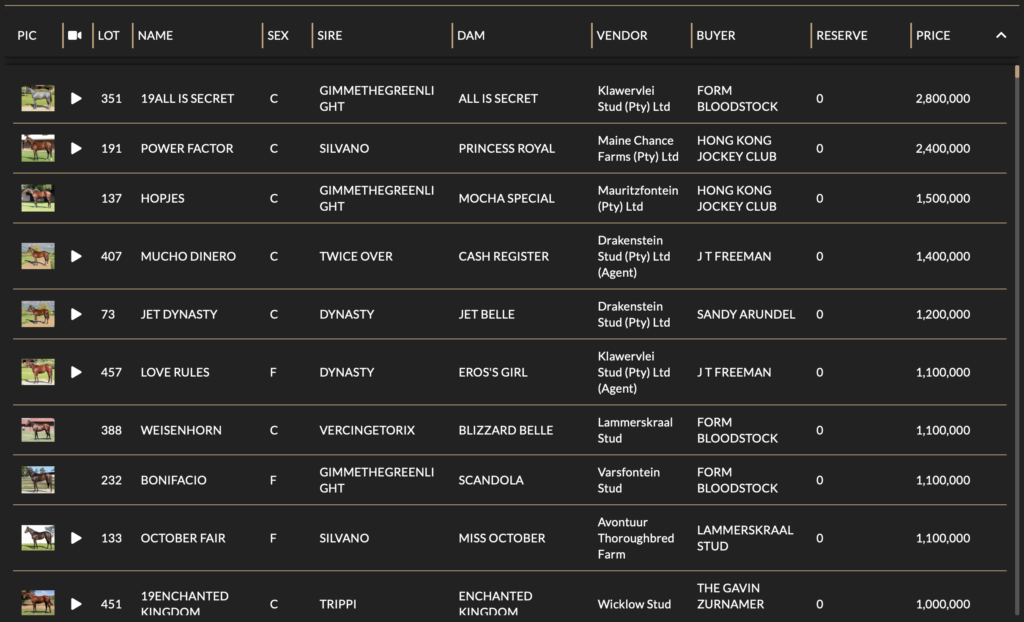 There are a variety of options for those wishing to get involved with horses:
Sole ownership means that you are responsible for all the costs of owning the racehorse. Sole owners are also the beneficiary of any stakes earned on races and through leasing of their horses.
Co-ownership means sharing the costs and benefits of owning a horse with other like-minded individuals. It also allows owners to spread their investment and enjoy an interest in more than one horse if they so wish.
Syndicates consist of between five and 20 people. It's a low cost option and allows owners to invest in quite a number of horses, increasing the chances of having an interest in a winner.
An example of a high profile co-ownership in recent times is that of Marketing Director of Kaizer Chiefs, Jessica Motaung, along with the CEO of Mogul Equine, Desireé De Andrade who jointly purchase of the young colt Harold the Duke.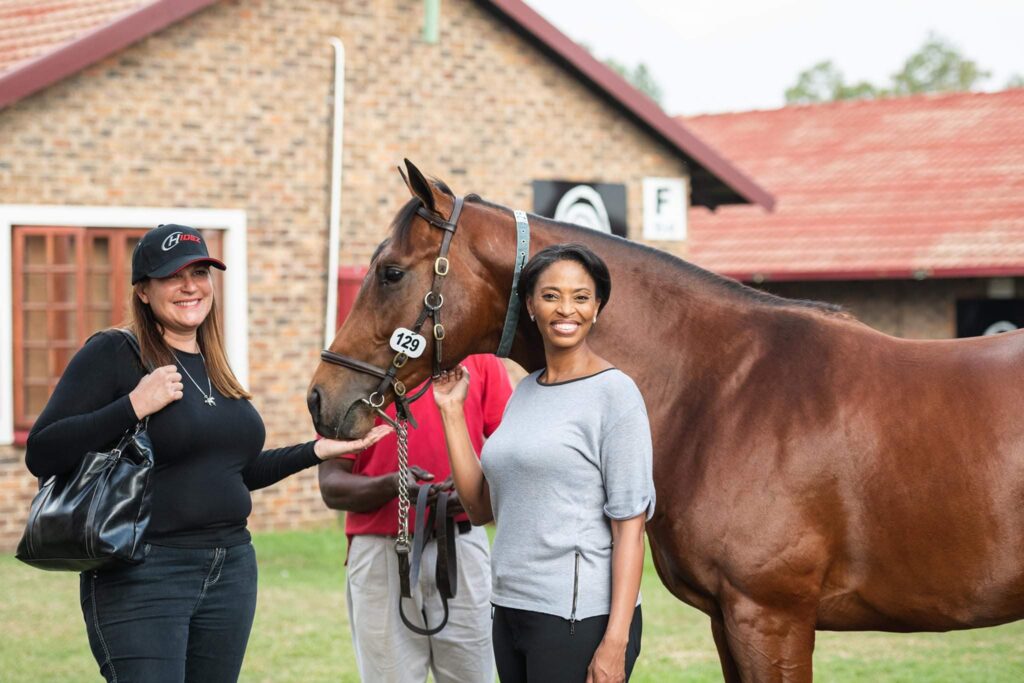 One other option available is leasing Leasing allows access to a better quality horse than would ordinarily be accessible. Horse owners don't usually sell their best or most promising horses, but do lease them out when they don't have time for them or need some extra income
Costs Involved in maintaining a racehorse:
The purchase price of the horse;
Monthly spelling and training fees;
The running costs of keeping the horse in training and racing;
Farrier fees (trimming and shoeing horse hooves)
Routine Veterinary Care as required
Insurance
Race entry fees
Transport
Jockey Fees
Ownership Registration Fees
In addition, when stakes are earned the jockey gets 10% of the earnings and gets a riding fee. Owners pay trainers roughly 7% of the stakes earned which is on top of their other monthly charges. Typically, the race winner is paid 60% of the total purse, and second place is paid, 20% to second place, 10% to third, 5% to 4th, 3% to 5th, and 2% to 6th. After monthly expenses and fees are paid, there is usually very little profit remaining for the horse owner
Other Income Streams
Beyond local racing and breeding, there is the attractive and lucrative international horse export market. There is significant demand for South Africa-based horses in the international market for their quality and affordability. According to research firm OEC, horses are the world's 566th most traded product. In 2020, the top exporters of horses were China($572M), Hong Kong ($568M), United Kingdom($504M), Ireland ($489M), and United States($293M). Pre-1950's over 350 000 horses were exported from South Africa but now, South Africa's market share of the $4 billion per annum export market is less than a quarter of 1%.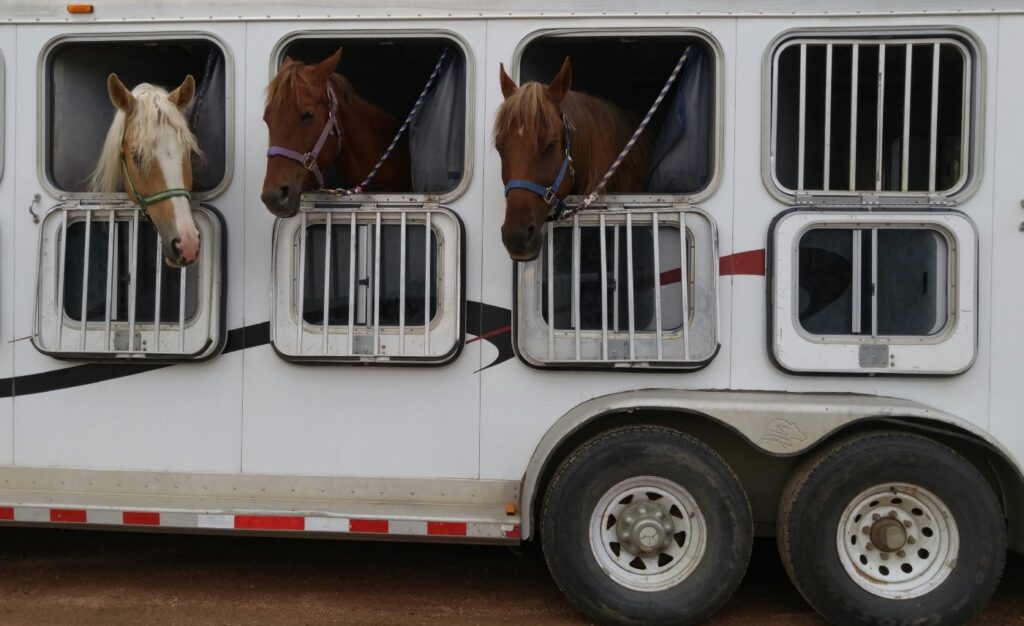 Currently South Africa can't export directly to the European Union due to African Horse Sickness (AHS). AHS is a serious, often fatal disease of horses, mules, and donkeys and is now considered endemic to tropical and subtropical areas of Africa, south of the Sahara, from Senegal in the west to Ethiopia and Somalia in the east and extending in the south to South Africa. The World Health Organisation sets up protocols on moving animals around the world. Part of the legislation is that you can't have had AHS within the free zone in the Western Cape within a two-year period in order to export a horse.
Currently exports from South Africa can only be facilitated through Mauritius. After 21 days pre-export isolation in South Africa, the horses fly to Mauritius where they remain in quarantine for a further 90 days, 40 days of which are in vector protected pre-export quarantine. The rewards of exporting a horse internationally may be appealing but the risk of injury and sickness are very real and costs associated are high, beginning at roughly R150,000 per horse, excluding veterinary care.
These days, horse racing is no longer the domain of royalty, and there is the genuine possibility that the richest races could be won just as easily by a working man as by a multi-millionaire.However, it is a sport that requires time, meticulous planning and luck to be successful.
Thats us for this week, see you in the next one.
Cheers