The President of the Confederation of African Football (CAF) Dr Patrice Motsepe, yesterday announced that the Executive Committee had resolved that the African Super League will kick off in August 2023 and will be launched in Tanzania in August 2022. There has been a lot of hysteria about the African Super League and this mostly stems from societies views of the failed European Super League. The truth is, we don't know a whole lot about the African version of this competition and in this review, I break down what we do know for certain.
Where Did The Idea Originate
The idea of an African Super League was as first announced on 28 November 2019 by Gianni Infantino, President of FIFA during a visit to the Democratic Republic of Congo (DRC) to celebrate the 80th anniversary of TP Mazembe.
In 17 July 2021 The President of CAF, Dr Patrice Motsepe confirmed the move to implement the African Super League project as a new tournament ran under the umbrella of CAF, with large financial returns for the sides taking part.
How Much Revenue Will The Competition Generate
Gianni Infantino that the could possibly generate revenue of $3 billion over five years or $200 million dollars annually. "We have so many broadcast companies who have said we want to partner with you on the Super League," said Motsepe at a news conference before the CAF Confederation Cup final between Raja Casablanca and JS Kabylie in 2021. "We have learned from what has happened in Europe."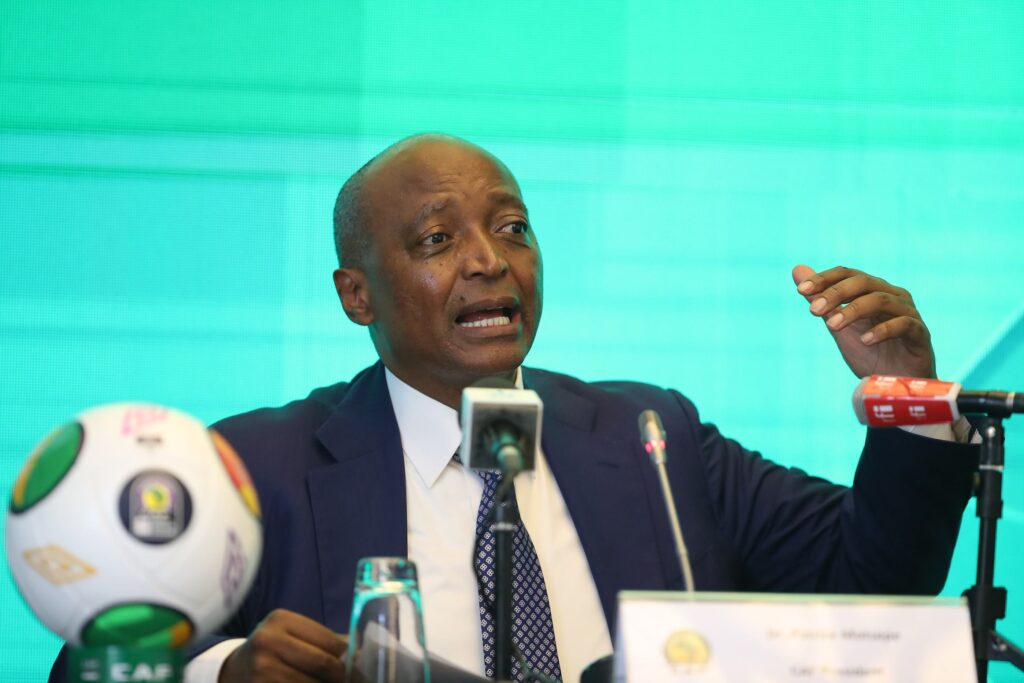 CAF is in need of money. During the executive committee meeting, Motsepe revealed that prize money will total $100 million and a significant amount of the money from the CAF Super League will be invested back into African football and part of the process involves giving $1 million every year to every one of CAF's 54 Member Associations as a contribution to football and youth development. The key will be how this money is spent. if the Super League is to succeed in its aim to improve the standard of football on the continent, there must be some kind of financial link back into the local structure and somehow there must be that commitment back to the local league and the local association.
The confederation ripped up a $1 billion television and marketing rights deal with France-based company Lagardere Sports and it seems that broadcast money will once again be the source of funding for this competition.
What Will The Format Be
The Super League was initially rumoured to take the shape of 20 teams that are permanent members with an additional four qualifying regionally. While CAF themselves have not confirmed the exact format, they have confirmed that 24 teams will participate in the first season.
It is believed that CAF wants to set up three regional pools. North Africa, Central and West Africa and finally South and East Africa, each with its own pool of 8 teams. The teams in each pool will play each other in two legs. The top five teams in each pool and the best runner-up will meet in the round of 16. From then on, it will be the same format as in the various African cups.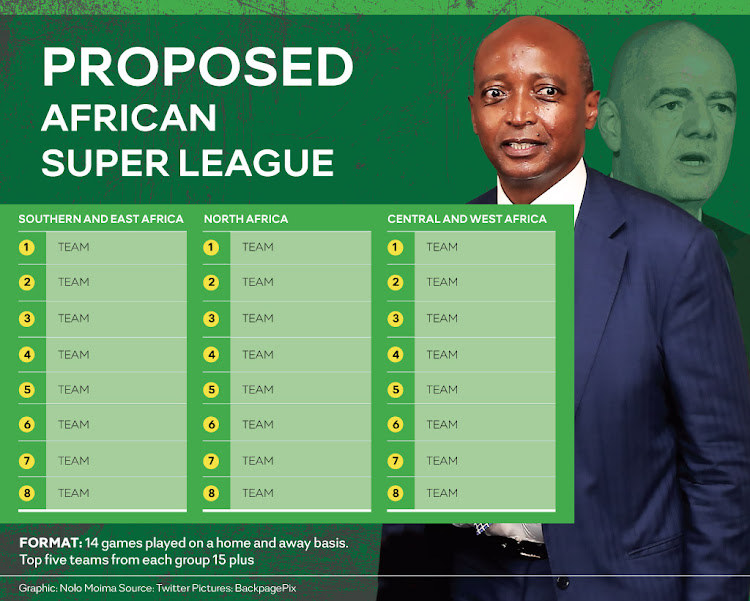 What Are The Entry Requirements
Initial rumours stated that teams would be required to pay a fee of $20 million in order to participate in the competition. This was met with shock and horror as it would most certainly exclude a large number of teams. As it stands, the costs to charter a plane to travel and play continental football are a hinderance for a number of teams as two away legs can cost close to a million rand for South African teams. Adding a $20 million bill just to participate would be an impossible request for many clubs to meet.
What has been confirmed is that the 24 teams will be chosen according to FIFA rankings. In the future, there will be an opportunity for other teams to qualify but if a ranking method is the only way to participate, the majority of CAF's 54 member nations would be stuck on the outside looking in, watching as the Ahlys and the Wydads of this world duke it out year on year as they generally have higher rankings over time.
Below is CAF's updated ranking, as per Foot Africa:
Al-Ahly (Egypt): 1730 points
Wydad Casablanca (Morocco): 1664 pts
Esperance de Tunis (Tunisia): 1602 pts
Raja Casablanca (Morocco): 1584 pts
RS Berkane (Morocco): 1579 pts
Mamelodi Sundowns (South Africa): 1557 pts
TP Mazembe (DRC): 1548 pts
Zamalek (Egypt): 1544 pts
Pyramids (Egypt): 1528 pts
Sahel Star (Tunisia): 1512 pts
Orlando Pirates (South Africa) 1510 pts
Horoya AC (Guinea) 1503 pts
Petro de Luanda (Angola) 1503 pts
Simba SC (Tanzania): 1492 pts
ES Setif (Algeria): 1490 pts
CR Belouizdad (Algeria): 1487 pts
JS Kabylia (Algeria): 1486 pts
Kaizer Chiefs (South Africa): 1479 pts
Al-Hilal (Sudan): 1478 pts
Al-Masry (Egypt): 1470 pts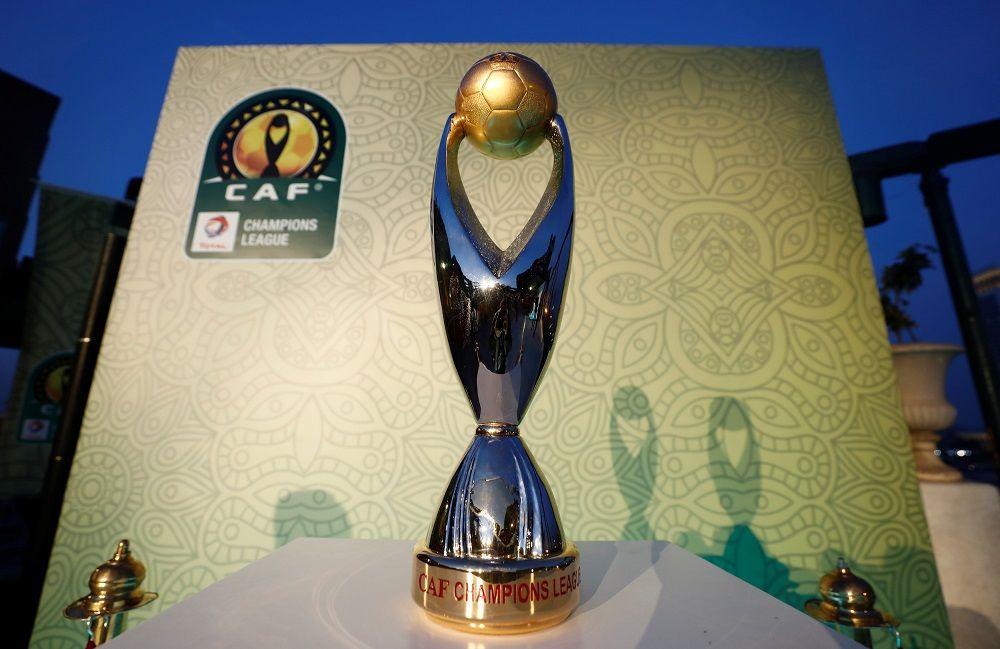 What Happens To CAF Champions League and Confed Cup
The answer to this question is we don't know. It has not been confirmed but it is rumoured that CAF is considering canceling the CAF Champions League and the CAF Confederation Cup, starting from the next season 2023-2024 and replacing them with the African Super League and the African Champions Cup. This is a plausible eventuality as the two competitions can't possibly co-exist due to the volume of games and additional time required for another competition.
Conclusion
While African football needs money, there must be careful consideration for the greater football community on the continent. The failed European Super league concept, which was an exclusive club, has led many to think any Super league will fail. Dr Motsepe seems to understand that lifting up the standards across the various member nations is key to fast-tracking the growth of African football. He said: "In recent years, African football has already developed more than before, and I think the key thing to help it grow further is not by making certain clubs bigger but by increasing the base in each country so that every local league has more than two or three teams who always battle for the championship".
How the African Super League manages the balancing act will be critical if this project is to survive but until further details are provided, we can only wait and see.