here's been lots of talk about
PSL
club status selling and the exchange of licenses in recent times with the sale of Highlands Park ad Bidvest Wits but these are just the latest in a long list of status sales. A lot of people know that status sales are allowed but there isn't that much known about where it came from and why it happens in the first place. So I went digging and found some interesting info.
In the handbook, I focused solely on the legalities around being a member of the league, requirements to attain and keep a club license and the sale thereof. There are two sections that deal with this. 1: MEMBERSHIP OF THE LEAGUE, 2: ACQUISITION AND OWNERSHIP OF A CLUB. Interestingly the handbook says: Membership of the League and the right to participate in the League is inextricably bound to a member club and can only be acquired or lost by promotion and relegation in terms of the NSL Handbook and may not be directly or indirectly transferred to any other Member Club, club, person, or entity, save as expressly provided for and then in accordance with this NSL Handbook.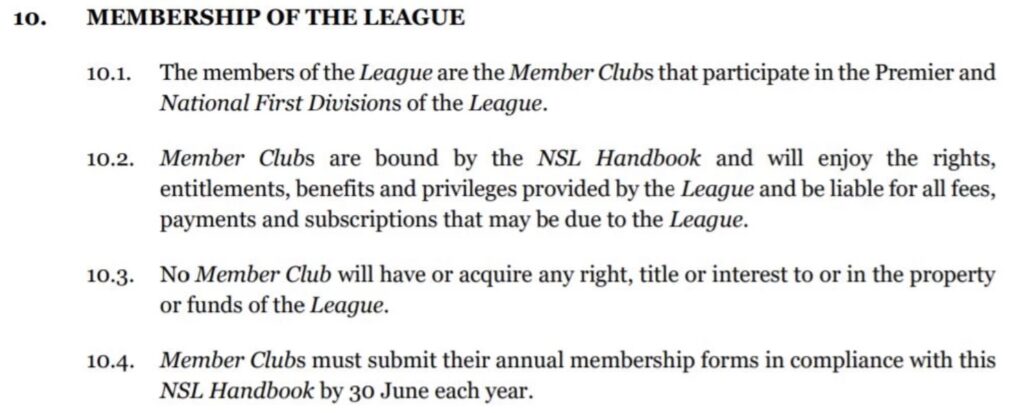 They also go on to say: "A Member Club that sells, disposes, or transfers its rights of membership, or is relegated from the National First Division will no longer have any right or entitlement, benefit or privilege as a Member." From a SAFA
point of view, their latest available license requirements are from 2012 (please comment if you have updated ones). Mark Gleeson
wrote an article in 2018 saying the updated license requirements would be published but they haven't as far as I can see.
These are the financial requirements from the 2012 document. They also state other operational requirements which mirror FIFA guidelines and I will speak to this later in the thread. Read the 2012 license requirements here: 
The section on Acquisition And Ownership Of A Club, in the
#PSL
handbook, interestingly says the following: "The controlling interest or shareholding in a Member Club or entity that controls a Member Club, or the right to participate in a particular division of the league, or its membership of the League can only be sold, transferred or disposed of, directly or indirectly, in compliance with this Article, and in compliance with Art 18 bis of the FIFA Regulations on the Status and Transfer of Players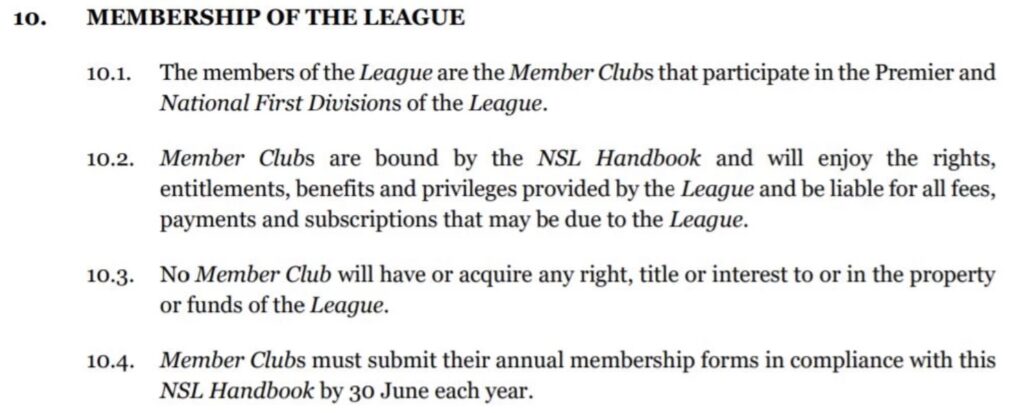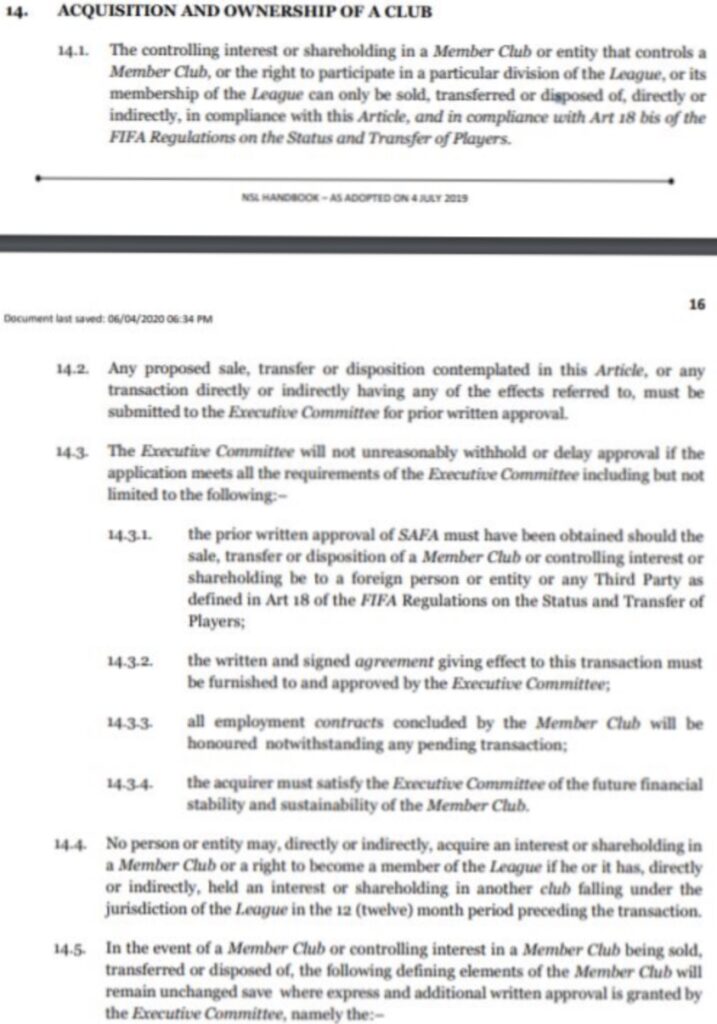 Taking a look at what Art 18 bis of the FIFA Regulations on the Status and Transfer of Players says and this is what I found. Basically, do not enter into a contract with a competing entity that allows them to influence your contracts, independence, policies or team performance.
In Summary, FIFA doesn't seem to say anything about the sale of a club's status however the PSL provides for it. The following criteria must be met in order to successfully acquire league status. I cannot find the rationale for it in any SAFA or PSL documents I've seen.
Onto the other operating requirements I spoke about earlier. In order to acquire and retain a license,
FIFA's club licensing handbook has these guidelines that member associations are advised to put in place for league clubs to adhere to.
They are the latest guidelines I could find and they date back to 2017. It's worth noting that these are suggestions and it is up to SAFA and the PSL to implement versions of these guidelines they see fit.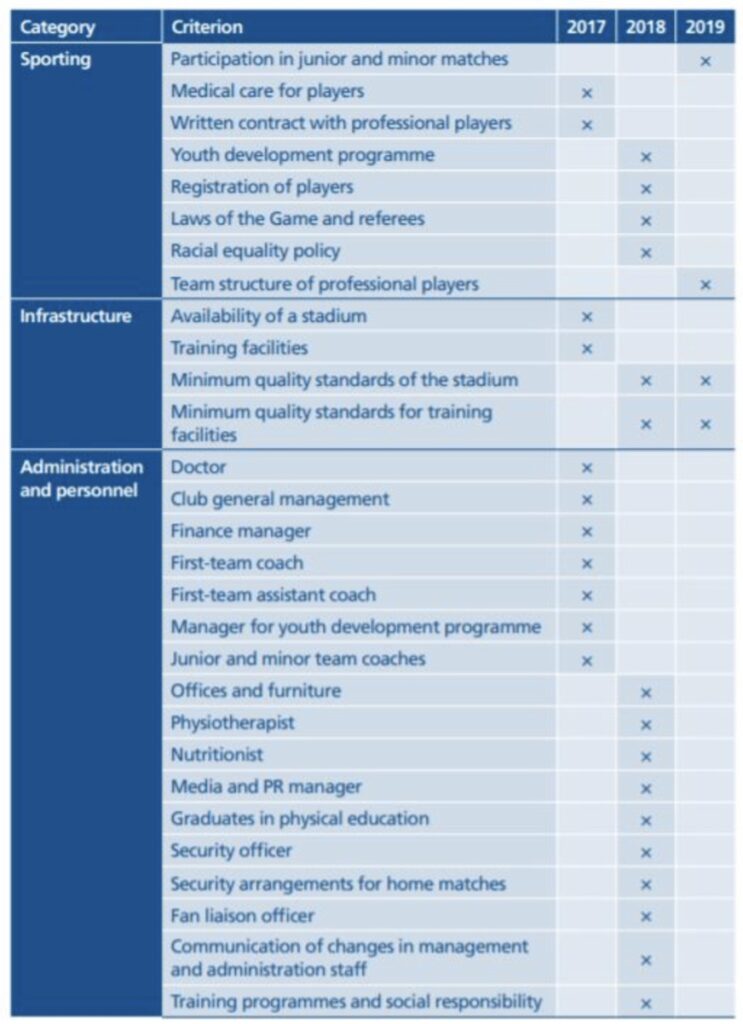 Personally I am against the sale of league status but the PSL provides for it and people can't be blamed for exploiting a loophole. However, I think it must be scrapped as it puts into question, the integrity of the league. I cannot find an example globally where this practice is done and I cannot understand how allowing for the sale of a club status is beneficial. If someone has an example of where this was done apart from South Africa, please point me to it. It seems unique to the. Secondly, if they don't scrap it, I would hope they make the requirements fully transparent.
As it stands, this is a cut and paste job from various sources. One simple and understandable, publicly accessible document would be great.